Internet Marketing Tips to Grow a Small Business to a Large One
Tuesday, March 1st, 2016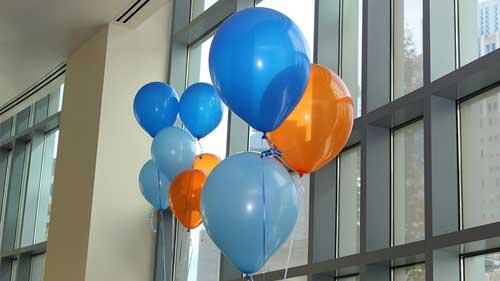 With technology advancing at a very fast pace today, businesses – small, medium and large alike – are finding more ways to promote their products and/or services to their target markets. However, for small and even medium businesses, things may not go as smooth as for large scale businesses. This is because small and medium businesses are limited by the budgets and resources they have at hand. Therefore, they need to make sure that they are implementing the proper internet marketing practices so as not to waste their limited budgets and resources.
When it comes to succeed in internet marketing, here are some tips that may well turn a small business into a large one, if implemented appropriately:
Realize it or not, blogging is one of the best ways to promote a business. However, this is only the case if you write blog posts that do not contain sales pitch. You simply have to provide your target customers with informative contents on a periodic basis. This way, your target audiences will see and think of you as an expert in the field. This, by itself, will generate more traffic to your website. In fact, according to surveys, you will already by significantly increasing your website's presence on the internet if you blog twice a week. Make sure, though, that your blog posts have some sorts of call to action.
Take advantage of email marketing
Email marketing is a great way to earn traffic, and perhaps even sales. Therefore, when a visitor or target customer feels interested in what you are saying on your blog posts, you may want to make sure that he or she has a way of enrolling into your mailing list. By integrating your email marketing campaigns with your other campaigns, if any, you will be surprised by the results you can achieve in the end.
Try and organize webinars
Webinars, or web seminars, can often help business owners grow their market. As a matter of fact, according to webcast experts, there have been plenty of cases in which webinars trigger a rebound effect of no less than 70%, involving internet users that join the webinars as they happen and those who join later, or new individuals in other words. Some reasons webinars are often successful are because they allow the target audiences to interact with businesses and also maintain the attention of potent customers.
Because a lot of businesses are intensely competing to make themselves visible on the World Wide Web, it becomes important to consider getting help from the press. For small and medium businesses, press releases can help them reach hundreds or thousands of both local and global customers. In other words, this helps small and medium businesses compete better with large, established brands.
Take advantage of social media
Who does not use social media these days? It is safe to say that every single person in this world now has existence on social media, whatever they may be. Facebook, Twitter and Instagram seem to be the most popular sites these days. So, for a successful internet marketing attempt, it is always a good idea to make use of these social media. Businesses can benefit from social media by building a page on them and getting engaged with their target markets or customers on the social media they choose.
Need a traffic boost for your website or blog? Get free website visitors to your site today at 10KHits!
Filed under: Tips & Tricks
Tags: digital marketing, grow small business, internet marketing, internet marketing tips, small business, small business tips
---