Internet Marketing Tips Small Businesses May Never Think Of
Tuesday, February 23rd, 2016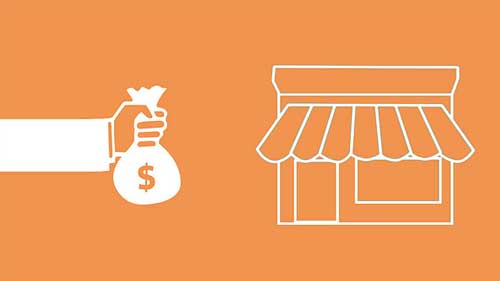 A small business is not a large business and will never be one until it finds out what brings a large business to the top of the success ladder. With today's internet connection being so easily accessible literally everywhere, it becomes a good idea to harness the benefits of content marketing. No, this is nothing like the old-fashioned direct response advertising. Whereas this conventional type of advertising hopes to sell a product to customers, content marketing has a different goal. Content marketing aims to sell customers on a brand that exists behind a certain product or service. So, how do you succeed with such a marketing ideal?
Involve Your Customers in the Making
When you offer your products or services using content marketing strategy, you need to take your potent customers or audiences behind the scenes. Let them have an insight into your business. By doing this, you are actually urging them to get connected to your business. Then, once they are connected to your business, you can expect loyalty from them. To help your potent audiences get to know better about your products or services, it is also a brilliant idea to make use of photos or videos. Here, you can show them how your products or services are developed and who is in charge behind the development of the products or services in question. For a change, you can also try and shoot some footage showing what the people in your company usually do during a workday in the office. This is just for fun.
Thanks to the advancements of technology that people have seen to date, shooting such footage is no longer a hard task that only professionals can carry out. You can shoot such a footage using your smartphone.
Profile the People in Your Team
Believe it or not, it is always appealing for customers to get to know the people behind your company. This is mainly because humans are social creatures in nature. By introducing the people in your team to your target customers, you also remind them that behind every single business or company in existence out there are real people like themselves. Also, while introducing your team, always try to use a tone and language that well represent your brand. However, this does not necessarily mean that you can't get funny and creative. It is also a wise idea here to let your team introduce themselves and their unique traits in their very own ways.
Share Success Stories
Success stories can be very inspiring to other people. So, if you have managed to satisfy a number of customers in the past, asking for testimonials from these customers is always a great idea. You can request these customers to share to others how the products and services you offer them have helped them in their life. You can ask these customers to share why they are satisfied with the products and services you offer.
When it comes to presenting testimonials or success stories, there are several formats you can use. You can use texts, photos and even videos.
Are you ready to boost your website traffic for free? Sign up for free website traffic at 10KHits!
Filed under: Tips & Tricks
Tags: internet marketing, internet marketing tips, small business, small businesses, success stories
---