Internet Marketing Most Powerful Means For Driving Business
Saturday, October 2nd, 2021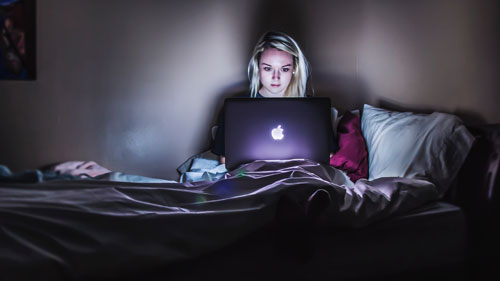 Brochures, billboards, magazines ads were the weapons harnessed to gain the trust of the customer to select your product. Not anymore. It is the time of all things online and not having a website for your business is simply not possible in this age. Your business website is the main source of your connection with your potential customers as people are making more and more decisions by using search engines. In this regard, web design is one of the most vital things that marketing strategy should focus on, if not the most important.
What is it? Web design is the process of designing the website in a way where ideas are displayed in a visually appealing manner. It consists of layout, color, fonts, graphics and content.
Why? First impressions matter and your website design is the first thing people notice about your brand. You want the right image to be made in their minds. Often people focus too much on the content and forget that web design has the potential to make or break the marketing campaign. People are not going to stick around a website if it is cluttered, slow or just plain boring.
Building Credibility: People trust what they see. It has been proven through various studies that people determine the credibility of a product/business based on the website design. The more they trust your brand, the more they are likely to make a purchase. Hence, a bad web design translates into lost customers. How to build trust through web design:

Clean, simple layout and aesthetically pleasing images.
Clearly mentioned products and services. Use visual aids which support your business. If you are a financial planner with cartoons on your site, people are likely to not take you seriously.
Even if you are marketing offline through traditional tools, your web design should reflect those efforts as well. After seeing an ad or billboard, people, if intrigued, are most likely to look it up online.
Your website should tell customers why they should trust you, so a good word of mouth in the form of testimonial or reviews can work as a charm to entice customers.

Navigating: To say a web design is just about the visual aspect is like touching the icebergs tip. Creating a user friendly website is one of the key aspects of web design where the end purpose of the potential customer is kept in mind. If people do not know how to go around your website, that spells trouble. Make sure that the site navigation is simple and straightforward, not a puzzle. If you sell clothes but the main page is just full of fashion articles, pictures with no clear direction to let the customer buy or take to the selection, people are going to leave your website immediately.
After reading this article, the importance of web design in marketing will be clear to you. A poor website design is more a liability than an asset. Investing in a professional web designer is usually the smarter thing to do.
Don't lose out on growing your website! Check out our paid website traffic solutions starting as low as $4!
Filed under: Tips & Tricks
Tags: buy traffic, internet marketing, paid traffic, paid website traffic, traffic, website traffic
---