Instagram Tips – How to Sell Products Effectively
Thursday, November 19th, 2015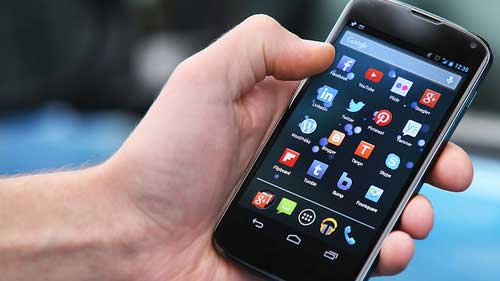 Today, it seems that Instagram is the most popular social platform there is to avail. It seems even more popular than Twitter and Facebook in some cases. With such a huge popularity, Instagram has now become a very lucrative platform for marketing products. However, there are things that need to be taken into consideration in order to successfully sell products on Instagram.
Bio Does Matter
For those who plan to sell products on this social platform in question, they should never forget to include a link in their bio. This link should lead people to the page with the products being sold. On Instagram, the bio of a member is critically important because it is, after all, the only place that enables an Instagram user to place a link. However, before placing any links in their bio, it is best for the user to make sure that his bio sounds compelling while remaining short.
Get Followers
Without followers, an Instagram user is not likely to flourish. This is why most users on the site are always on the look for some new followers within every single day. To get followers, a user can start by following other users first. It is recommended that the user follows the Instagram of other users with a similar niche. Believe it or not, they will then receive some followers back as well.
Pay Attention to Image Quality
Instagram is a social platform that prioritizes the use of images. With that being said, it is of utmost importance that an Instagram user uses high quality images only. After all, blurred or low quality images will never look appealing, will they?
Texts Are Useful, Too
Even though Instagram is nearly all about images, texts can often prove to be quite useful, too. This is especially true if the texts sound interesting. To make a text interesting, an Instagram user may want to consider taking some rather inspirational or quirky quotes to accompany the image that he posts on the site.
Call to Action
While posting an image, an Instagram user may happen to receive likes, comments or even questions for that image. This is why it is always better to use an image that has a feedback invitation, such as a question, as it is more likely to trigger product discussion.
Use Hash Tags
On Instagram, people usually try to look for stuffs by means of hash tags. With hash tags, people can find the stuffs they want to find on the site very easily. Therefore, a member of the site should make sure that he uses relevant hash tags on his post. However, he should refrain from using too many posts as this will most likely be considered as spamming.
Post Multiple Times
For those who desire to close a sale on Instagram, they should try to post more than once a day. Twice should be the minimum count for daily posts instead. However, posting too many times is not a good idea, either, as it can be very annoying.
If you need millions of visitors to your website, sign up to our traffic exchange today at https://www.10khits.com/signup.
Filed under: Tips & Tricks
Tags: 10khits, instagram, instagram marketing, instagram tips, smm, social media, social media marketing
---