Innovative SEM Tips That Won't Harm You Trying
Tuesday, February 9th, 2016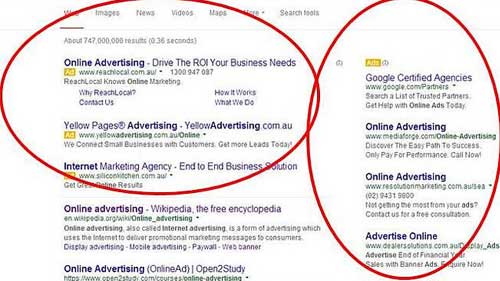 Before, there was SEO and now, there is SEM. Whereas SEO stands for Search Engine Optimization, SEM stands for Search Engine Marketing. Just like in the case of SEO, SEM can also help you see your business flourish or doomed. Of course, nobody prefers the latter. Therefore, it is highly important that you implement good SEM practices and in that case, you may want to pay attention to the following SEM tips. These innovative tips below come right from the experts in the field.
Make Use of an Outstanding Ad Copy
Whether you realize it or not, it is highly important that you make sure your page is not going to look like everybody else's does. To do that, your page will have to have a rather unique, outstanding title. However, that is just a start. According to Unbounce, you need to make sure that you stand out of the crowd at all times.
Harness Holiday Traffic
Believe it or not, during the holiday, you can expect the highest traffic for your website. Nevertheless, you need to keep in mind that the traffic will usually change so quickly during the holiday. As a result, you will have to set your bids as well as your PPC (Pay Per Click) parameters within every single day. One thing that can possibly help you here is to see when your ad campaign performed its best during the same period last year. This will help you focus on the most obvious, main strength area of your website.
Use Schema Markup
One of the most powerful tools that can help your site achieve a higher rank turns out to be the schema markup. In case you wonder, a schema markup informs to search engines what kind of contents your website has. In addition to that, the schema markup also describes to search engines how they are supposed to display your website. To make it more easily understandable, you can think of something like the H1 tag in HTML code. This tag tells search engines exactly how to display the text included in the H1 tag.
Benefit from the Click-to-Call Feature
If you have a mobile website, chances are, you want to integrate some mobile PPC ads into your website. Well, if you are integrating your mobile website with mobile PPC ads, why not integrate it with the click-to-call feature at the same time? This feature in particular, as pointed out by Larry Kim, CTO and founder of Wordstream, can generate powerful conversion for your mobile website. This takes advantage of the fact that people are already holding their phone in their hands. So, instead of redirecting them to the landing page of your website, it is much better to give them the easy way to contact your company immediately with the click-to-call button.
Make Sure Your Links Are Clean
Last but not least, another thing you can do is to make sure that the links on your website are clean. No trashy backlinks should be left unattended. This is especially true because Google gets smarter over time. Yes, you can disown those trashy links using the "disavow" tool from Google. However, the effect will not be the same as if you remove those trashy links altogether.
Are you in need of website traffic to your website or business? Receive free website hits to your site today by signing up to 10KHits!
Filed under: Tips & Tricks
Tags: innovative, search engine, search engine marketing, sem, sem tips, tips
---