Increase Your Website Traffic with These 4 SEO Tips
Tuesday, February 16th, 2016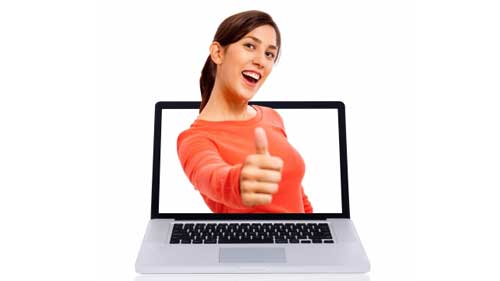 There are literally billions, or perhaps even trillions, of websites spread across the World Wide Web these days. As such, it becomes utterly important to figure out how yours is going to get found among all those swarms of websites. Of course, the first thing that matters is certainly the contents you have available on your page. Yet, contents alone are not that effective to make sure your website is going to get found, which is why you need search engine optimization, or SEO for short. Now, the question is how you are supposed to perform proper SEO techniques to increase visitor traffic to your website.
Find Out How Your Page Gets Found
First thing comes first. In case you do not realize, your customers are actually the best research and development (R&D) team you can get. So, why not try and ask them how they happen to come across your website. In this case, you need to know the actual words and phrases your customers use to find your website, not just the category they use. When you have finally gotten their answers, try to use Google's AdWords Keyword Planner to analyze those words and phrases. Then, once you have obtained the related queries from Google AdWords, consider creating new posts based on the most popular queries.
Take Part in Social Networking Sites
Social networking sites are used by literally every single internet user that exists out there to date. With that being said, you may as well consider taking part in any of currently available social networking sites yourself. By doing so, you can have a direct 2-way interaction with your potent customers or audiences. This will allow you to answer their questions. And, if you have already had satisfied customers following you, asking them for a favor to share their experiences with friends and relatives is a pretty good idea.
Use videos
Sometimes, you may happen to see a lot of visitors to your website but these visitors are not really making any purchases. They may not buy e-books you offer or may not even sign up for your newsletters. Well, you can consider this kind of visitors as those who demand quick answers to their questions. However, you should not take this kind of visitors for granted. Instead, you should try to keep them engaged to your website. One way you can do to achieve this is to use videos. According to Adobe, there was an increase of 43% of people viewing video online in the second quarter last year alone. With that being said, you should not hesitate to embed videos onto your web page.
Model the Parties That Interact with Your Target Audiences
For example, if you have a food retail store somewhere in New Jersey, and you want to know your potent target market around the area, you can log on to Twitter and search for 'food retail store'. Don't forget to remove the links that you get from the search results. That way, you can find your potent audience and you can then share with them the links from your website that you think are the most useful ones.
Get free website traffic today with the leading traffic exchange at 10KHits!
Filed under: Tips & Tricks
Tags: increase website traffic, seo, seo tips, website traffic, website visitors
---