How to Perform Effective Marketing on Facebook
Sunday, August 30th, 2015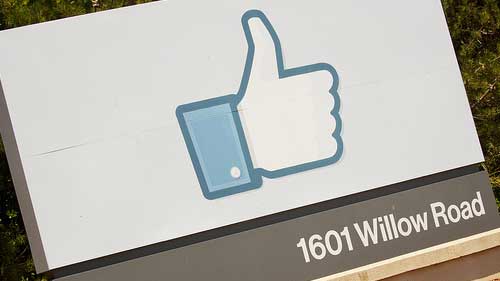 It needs no questioning that Facebook is flooded by millions of users within every single day. As such, there is no doubt that the aforementioned social networking site is in fact a very potent platform when it comes to marketing. However, there are not few merchants out there that never seem to succeed in selling their products via Facebook. Taking that into account, perhaps it is a wise idea to pay attention to the tips below on how to perform effective marketing on Facebook.
Count On Short Updates
It seems like it makes a good sense to post comprehensive information on a product that a merchant plans to sell. At least, this is what most people believe. Unfortunately, this is a huge, very huge mistake. No one on Facebook is usually willing enough to read long posts. They just either do not have the time or they simply do not have any ideas who the merchant is and so they just leave that post quickly and scroll down to other posts. So, one rule of thumb here is to post short updates only.
Check the Relevancy of the Updates
Not only does a post need to be short on Facebook, it needs to be relevant as well with the product that a merchant is trying to get to customers. To make it even better, a merchant should try and use interesting and quirky words. There is nothing wrong with trying multiple different approaches, after all, is there?
Engage with Fans Routinely
Yes, a merchant should make it his routine to interact with his fans. Thankfully, there are plenty of ways to do this. For one, the merchant can give out free items every now and then to those who have proven to be a loyal customer. Organizing some contests on Facebook is a brilliant idea as well.
Take Advantage of Facebook's Geo-Targeting Feature
When compared to other social networking sites out there, Facebook excels in so many ways, one of which is that it has the ability to geo-target other Facebook members. By taking advantage of this very feature, a merchant is very likely to garner more attention to his products on and perhaps even off the site.
Post Images
If a merchant is trying to sell something via Facebook, it is utterly important that the merchant includes an image to his products whenever he posts a new product onto the social networking site in question. A picture is equivalent to a thousand words, they say. Pictures help customers significantly in trying to find out what kind of products they are actually buying. Customers are more willing to engage with pictures than simple texts, after all.
Communicate with the Customers in Two Ways
A 1-way communication is and will never be as effective as a 2-way communication. To start a 2-way communication on Facebook, a merchant can ask his fans or followers about the products he has sold so far. This will trigger numerous comments related to certain products. Realize it or not, this will indirectly help promote the merchant's products.
If you need free website traffic, sign up to 10KHits today and get 100 traffic points free at https://www.10khits.com/signup!
Filed under: Tips & Tricks
Tags: 10khits, facebook, facebook marketing, facebook traffic, smm, social media, social media marketing
---