Some fading web designs which you should know
Tuesday, March 21st, 2017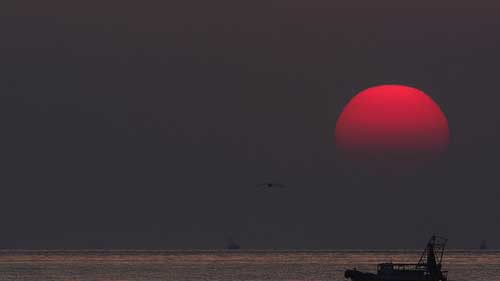 Web designs are very similar to fashion or apparel designs like any other creative pursuits. The target of all designers is to look unique, new, loaded with fresh but appealing ideas. A web designer however cannot afford to be creative only. He needs to be smart enough to make his website popular and visible in the higher ranks of a relevant Google search made by a surfer. New ideas of making the website appetizing besides unique is one of the foremost target of web designers. Here comes the concept of designs which are on the decline. If you are web designer, it is vital for you to know what is in trend and what is out of fashion. In this article we will discuss some web designs which have become too common these days. It is for average users who are unwilling to explore the new concepts. Following are some web designs and concepts which are not appealing anymore:
Get rid of those long boring forms today: If your website showcases a long form that you ask your user or visitor to fill up to update customer database, now is the time to change to better methods. Nowadays, short forms are in fashion asking about basic details like name and email address. Along with it, if required asks for financial informations. You scare away a whole array of potential customers everyday with those long forms. The short forms will give you the required detail which you need initially.
Do not force your visitors to see an introductory flash video: Surfers are becoming impatient by the day. The day of the flash introductory video is truly gone. Visitors feel imposed upon and often leave the website altogether. You can run video footage in the background while the guest reads through your page. He will definitely catch more than a glimpse of that mobile corner of your page. Explanatory videos are also on the swing these days. Instead of an ornamental video, you can switch to a demo video which will be more than useful to the customer or potential client.
Add fewer pop-ups: Imagine that you are a visitor to your website. How many pop-ups will you entertain before leaving the website totally irritated? Pop-ups are essentials in a website sometimes especially if they are related to signing up for the newsletter or website. Use pop-ups smartly and sparingly. They are of interest to the visitor when they have an additional discount tag attached to them. Also they carry special internet to both the seller and the buyer if the seller quotes a deadline for a particular offer. Resist from unnecessary pop-ups which keep blocking the user from reading the main content.
Complicated designs pose the risk of cluttering your page: Distractions by using complex web designs may not work wonders anymore. Surveys suggest that using too much complicated designs might shift the highlight to designs from the actual content of the website.
Does your online business or blog need more visitors? Find out how to get free website visitors at 10KHits!
Filed under: Tips & Tricks
Tags: design, web design, web designs, website design
---