How to Optimize Your Website for SEO
Thursday, July 7th, 2016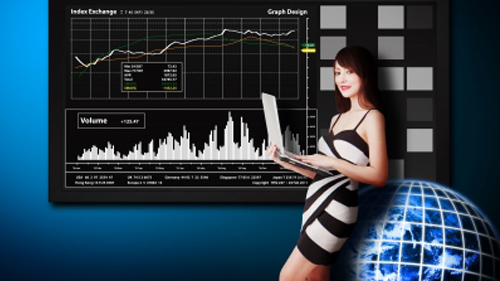 SEO (Search Engine Optimization) is a process of improving the ranking of a website on web search engines. Webmasters often optimize their websites in order to improve its performance.  Optimizing your website is a vital thing because it enables your website to be seen, searched and being approved by search engines as well as the audience. SEO has become the most reliable form of marketing used by many organizations and business owners worldwide today. It is a vital process performed to ensure that any website attains the top position in search engines for any selected keyword. Below are some ways you use to optimize your website for SEO.
Create unique and great Content
Content is important when it comes to SEO optimization. This is because rich, relevant and quality pieces will take your website to the top. Also, the longer the content the better the chances of been ranked among the top websites.  Ensure that your content is well written. There should be neither there is no spelling mistakes nor bad grammar. Create content that people will want to share on social media like Facebook, twitter and LinkedIn. Remember to avoid content duplication. The content on your website should be unique and different from other pages on your site. Therefore, your web content should be readable, interesting and knowledgeable.
Perform keyword research
Do a proper keyword research to find the right keyword that will suit your website. Use short and brief keywords in order to bring in traffic. Avoid keyword stuffing. Great keywords will bring traffic to your website.
Optimize for multimedia channels
Well, ensure that you extend your content to off-site social platforms such as Linked In, Face book, email and twitter. Never forget to be consistent on these platforms especially with keyword phrases. Also, remember to make your keyword natural. Therefore, mixing your keyword into the content attracts reader's attention.
Create unique page title tags and focus on Meta description
Keywords should be in your page title and it should have less than 70 characters. The title tags should be unique in order to entice the readers and make them want to continue reading. Use less hyphens, alphanumeric characters and commas.  Make sure that the primary keyword is at the beginning and is relevant to the content. The title should be compelling so to increase click through.  While Meta tags are, also known as descriptions tags and are loaded with important information about the page content.  They act as persuasive mechanism.  The description tags should be short and direct to the point.
URLs optimization and proper page navigation
Put keyword in your URLs but never overdo it. Every page on your website should contain links to the next and every other page so that search engine spiders find each page easily.
Loading speed
Page loading speed is one of the factors that will make your website to be ranked on top position. This is because slow loading will make your website lose traffic and customers.
Link internally
Link your content with other internal pages that are beneficial to your prospects.  Doing so, your readers will find easy to navigate and search for content that is more useful. Linking is the leading factor when it comes to ranking. So when linking internally it is advisable to use keywords as anchor text.
Need a traffic boost for your website or blog? Get free website visitors to your site today at 10KHits!
Filed under: Tips & Tricks
Tags: optimization, optimize, search engine, search engine marketing, search engine optimization, seo, website optimization
---