Twitter Tips – How to Make Enormous Sales
Saturday, September 5th, 2015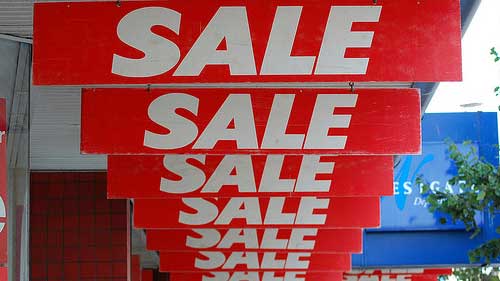 It seems that today's marketing people really do not have to work hard any longer when compared to the old times. The thing is that marketing can be easily done with the help of a social networking site these days. Instead of having to pay a visit to the customers from door to door, a salesperson can now sell items by simply posting some tweets on Twitter. But then again, a salesperson can't just post any tweets and expect people to purchase anything from them. Instead, there are a number of things they should know and these things are mentioned below.
Keep Promotion to Its Margin
It is true that in order to sell something, a salesperson will need to promote the thing he is trying to sell. However, there is a margin to how many times a salesperson can tweet about the thing he is trying to sell. The salesperson will also have to tweet about something other than promotion, such as his personal life. Also, there may be times when some Twitter users need to ask for information related to the products that the salesperson sells. In this case, the salesperson should try his best not to fail to respond to those Twitter users demanding information. Speaking of tweeting on Twitter, a salesperson may want to tweet about positive comments and reviews about his products as well.
Do Not Spam
When a salesperson gets drunk in promotion and ends up posting too many promotional tweets, most Twitter users will simply consider him as a spammer. Therefore, a salesperson should keep in mind that Twitter is kind of like a cocktail party. In such a party, what is more important is building personal relationships with other guests at the party and not about promoting a particular product or person.
Provide Discounts with Coupons
Discount can often be very attractive to customers as it often feels rewarding. By providing discount coupons to customers, a salesperson is actually keeping his loyal customers. In addition to that, he is also trying to attract new customers. It is also recommended, if possible, that the salesperson append his coupon codes to his point-of-sales system. This will help him keep track of the number of customers he is receiving from Twitter.
Offer Giveaways
Believe it or not, giveaways can always attract people of all ages and genders. This can invite new customers as well. There are multiple kinds of giveaways that a salesperson can offer. For instance, an online book store may offer giveaways of one of their popular e-books to a lucky follower. This can trigger a huge increase of the number of followers that the store has.
Questions and Answers
Since humans are social creatures and can't live alone, they will always be interested in taking part in a question-and-answer session. So, when a follower asks about what the salesperson is selling, the salesperson should try his best to answer the question. However, prior to answering the question, the salesperson may want to re-tweet the question in advance.
Need a traffic boost for your website or blog? Get free website visitors to your site today at 10KHits!
Filed under: Tips & Tricks
Tags: 10khits, social media, social media marketing, twitter, twitter marketing, twitter sales, twitter tips
---