How to Make Money with YouTube
Tuesday, January 12th, 2016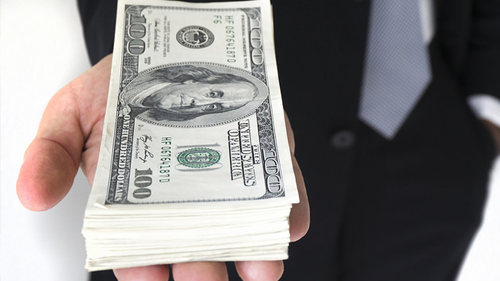 When websites were all about texts, people had no problem of viewing a whole long page consisting of nothing but texts. Yet, when images came into play, people started to switch their attention. They would get bored if they kept on seeing texts and texts again. Now, with videos coming into play, people have even a better demand, to watch videos instead of just having to see pictures.This is where YouTube comes into play. With YouTube social platform for sharing videos, you can actually make quite a good sum of cash. But that is only going to happen if you know what you need to do.
So, for anyone asking how they can possibly make money or even a living off their YouTube videos, here are some things they need to know:
Use it to drive traffic; yes, this is exactly the very first thing that most, if not all, website or blog owners will think of. YouTube can definitely increase the number of visitors to a website or blog quite significantly, even if the website or blog had been negatively affected by Google's Hummingbird, Penguin and Panda algorithms before. With YouTube, not only will website or blog owners be able to regain traffic, they will even be able to increase traffic to their website or blog as well.
Offer products or services; if you are a business, which means you either sell products or offer services to your customers, you can always promote them on YouTube. Thankfully for you, YouTube has literally unlimited number of ways with which you can promote your products and services. Here, you can sell music, arts, e-books and even apps. All you have to do is make a video of the product or service you are offering. Of course, do not forget to include a link to your product so your customers know where to buy it. You can place your product link in the description of your corresponding YouTube video, for instance.
Become an affiliate marketer
Besides selling your own products or services, YouTube also allows you to become an affiliate marketer, meaning you sell someone else's products or services. When you become an affiliate marketer, you receive a commission. Just so you know, there are literally hundreds of companies out there at least that are willing to offer you the opportunity of becoming their affiliate marketer.
If you fancy telling stories, you can use the Web TV feature available on YouTube. The social video sharing platform now allows you to make your very own TV series, be it a comedy series, thriller, talk show, whatever you can imagine.
Wait, don't give up just yet! Becoming a YouTube star is not as hard as it may sound. You can become the next YouTube star just by sharing videos about things you are passionate about. Who knows what may happen?!
Engage in YouTube partner program
When you have had a few videos piled up, you may want to consider joining the YouTube partner program. This can help you monetize your videos by placing advertisements on them.
Are you in need of website traffic to your website or business? Receive free website hits to your site today by signing up to 10KHits!
Filed under: Tips & Tricks
Tags: affiliate, drive traffic, make money, web tv series, youtube, youtube money, youtube partner, youtube star
---