How to Grow Your Local Business with Social Media Marketing
Friday, February 5th, 2016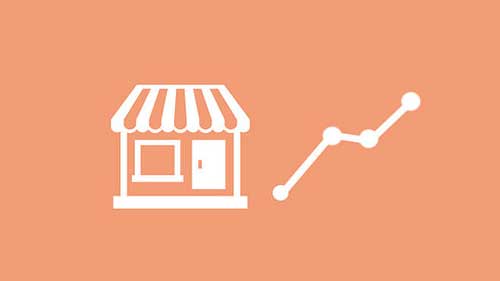 It is an inevitable fact that social media was originally created simply to connect friends, families and relatives, especially those who have long lost connection towards each other. Yet again, it is also an inevitable fact that social media has now grown to become something much more than just a platform for connecting people. Instead, it has turned out to be one of the most effective ways when it comes to promoting your business. As a matter of fact, if you do some researches out there, you will find literally no successful business, regardless of its scale, that does not take advantage of social media. So, if everyone else is using it to their advantage, you may as well do the same. Speaking of which, you will find some of the best social media marketing tips in order to grow your local business.
In terms of harnessing the benefits of social media for your business growth, there are quite a few key factors that you will have to take into accounts. These factors are:
Choose quality over quantity; it is sad that there are plenty of business owners out there who often misunderstand the concept of social media marketing. Most of these business owners think that the more they post on the social media they are involved in, the more customers they are about to get. Unfortunately, this is wrong. Somehow, people do not fancy getting too many posts whose content is simply promoting a business. Therefore, it is best to avoid sharing too many posts. Instead, to grow your business, you have to remember that quality is always much better than quantity is. So, you had better choose a constant schedule to post about your business online but whenever you do so, you need to make sure that your post is a high quality one. Otherwise, your followers may consider it a spam and may eventually un-follow you.
Community matters; this is simply out of the question. In a social networking site, what else matters if it is not the community itself, right? With that in mind, you can't really expect people in your social media circle to respond to a business promotion you post online to the world just like that. No, it does not work that way. In a social networking site, community plays a key role. So, in order to succeed, you need to center your idea around the community that matters most to you. Then, you will have to do your best to have a conversation of sorts with your community in regards to your business. This is because all social media are a 2-way form of communication. In fact, by maximizing your communication with your customers, you may even expect them to be your virtual sales team.
Never take advertising for granted; there is one mistake that plenty of business owners often make in common, which is, avoiding advertising. Yes, advertising can be pretty costly at times, yet, the result is more often than not worth it. One good example in terms of advertising is to use the Google AdWords. However, to make sure that you are not simply wasting your money on Google AdWords advertising, you need to choose a number of keywords that best represent your business. Also, these keywords should have quite a high appearance on your business website.
Need a traffic boost for your website or blog? Get free website visitors to your site today at 10KHits!
Filed under: Tips & Tricks
Tags: grow local business, local business, small business, social media, social media marketing
---