How to Get HUGE Free Traffic on Your Website
Wednesday, January 4th, 2023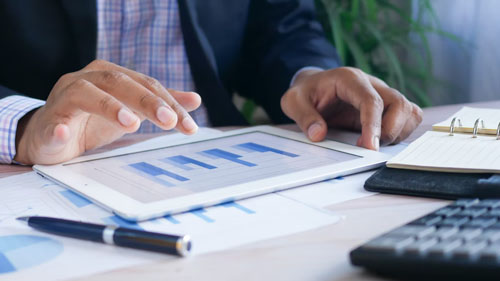 A lot of people are always looking for ways to increase their traffic without spending any money. Here are some tips that you should try when starting out in case you are just getting started!
In order to get the most free traffic to your site, blog or business, there is a couple of things that you need to do. First off, make sure that your website has a professional look and feel which will give it an edge against other sites. Next, create engaging content on a regular basis with fresh ideas and new topics so as not to bore readers who may have already seen what you had posted previously. Lastly, share these tips with others so they can effectively drive more traffic as well! This article will teach how one can get HUGE FREE traffic on their website.
-People who love to read about your specific niche should be featured in your article or blog post. This way, the people that are interested in what you have written will go to where you want them to…your site!
-If somebody likes the content of a certain blogger and they appreciate all of the work that they put into writing, that blogger often has a fan base that would like to read more of their content.
-There are also free traffic sites that are free to use. Traffic exchanges, for example, work by exchanging free traffic between websites. The free site does not have to be in the same niche if it is available to be traded with other free sites just like any other content.
-Another way to do this is by creating your own blog and linking it back to your company website. This will allow for your site visitors to go directly to the source with one click!
-The best time to post for free traffic is around 8 p.m. at night to capture the most amount of people due to their prime time viewing hours!
-If your website or blog has a high bounce rate, it may be time to revamp your site with new content because nobody wants to spend any more time than they have to on a page that doesn't offer anything new or interesting.
-In order to increase website traffic, you must also increase your social media following. This can be done by providing links to Twitter, Facebook, Google+, and LinkedIn profiles on your website and including catchy phrases or hashtags that are relevant to your company or blog post.
-Leveraging other people's audiences is also a great way to get more traffic. Whether it's posting on other blog's Facebook pages or sharing others' blog posts on your page, you will be driving additional potential customers to your website!
-Finally, another way of driving huge amounts of FREE traffic is by creating and promoting free eBooks and free webinars that discuss topics related to your business or blog. This will help to attract potential customers who are interested in what you have to offer!
Conclusion
As you can see, there are many different ways that you can increase traffic to your website without having to spend any money. It just takes a bit of effort and creativity on your part! These tips should help you to get started on the right foot.
If you love free traffic, then this article is for you. We've provided some tips to help increase your visits without having to spend any money in the process. Whether it's by using free traffic sites or creating engaging content with fresh ideas and new topics, these are just a few of the many ways that one can get HUGE free traffic on their website today!
Filed under: Tips & Tricks

---