How to Effectively Sell Things on Pinterest
Saturday, September 26th, 2015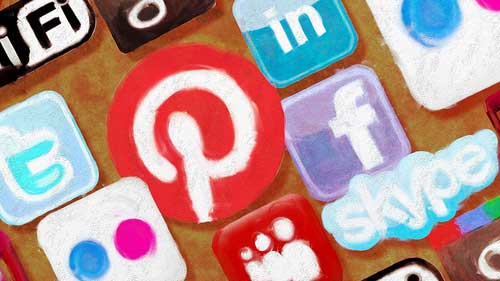 Among the massive number of social platforms internet users can possibly avail to date, Pinterest happens to be quite a popular choice as well. With Pinterest, there are lots of things that a business can achieve. One good example is that a business can sell products effectively if they make good use of this particular social networking site. Speaking of which, below are a number of things that a business is supposed to do if it ever wants to sell anything on the social site in question.
Use Price Tags
This may sound rather ironic at first. However, one thing that most users may not realize is that Pinterest users are mostly ready to make their purchases, unlike users of such social sites as Twitter or Facebook.
Make Use of the 'Pin It' Feature
It is always a great idea to use this very feature of Pinterest to save a link for a later access. For instance, a company can post a blog and pin the image from the blog onto the board on its Pinterest page. He can then make a copy of the URL which points to that pin. After that, the company can also use the very same image for his Pinterest pin on his other social media account, such as Google+. Here, the company can place a link to the blog in addition to a "Pin it for later" link that redirects back to the company's post on other social platforms.
Show Newsletter Subscribers the Pins
It is always a good idea to offer newsletter subscription to potent customers. Within the newsletters, however, it is best if the company can also include some of the best pins it has on its Pinterest page. A screenshot of every single one of the pins will be a nice addition, too.
Look Up Famous Group Boards
The group boards on Pinterest are the most effective way to get in touch with more and more people there are out there. This will help a company get followers, repins and also traffic. However, this may be rather hard to accomplish as there has yet to be any search feature on Pinterest that allows its members to find group boards. This is why it is perhaps better to use a third party tool here, such as PinGroupie.
Promoting Existence
On Pinterest, it is a must for a company to promote its existence on its own, even if the company is actually very popular. This is because no matter how famous the company is or how great its profile is, other Pinterest members are not quite likely to stumble upon the company's Pinterest page, unless, well, the company has successfully promoted itself on the site. The best thing about promoting on Pinterest is that it is completely free of charge.
Use Blog Boards to Get Traffic
A blog board can help a company get more traffic and, ultimately, more customers. This is because a blog board is exactly where the followers of a company will find every single blog post that the company has ever published so far. Also, it is even better if the board is named with keywords relevant to the corresponding company and the products or services it is offering.
Need a traffic boost for your website or blog? Get free website visitors to your site today at 10KHits!
Filed under: Tips & Tricks
Tags: 10khits, e-commerce, ecommerce, pinterest, pinterest marketing, social media, social media marketing
---