How to Earn Money from Blogging
Tuesday, September 6th, 2016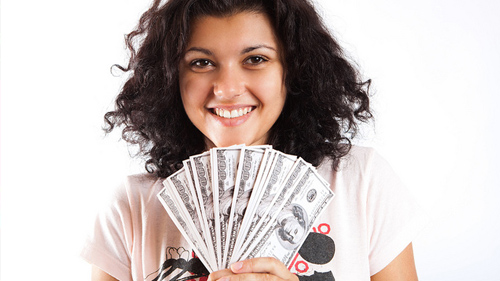 Content Traffic
You must have heard about search engine optimization. Writing great content can generate lots of traffic. To earn from your blog, part of your income emanates from your content. You simply need to flood your blog with evergreen content and learn how to generate traffic. Traffic makes you noticeable and allows you to earn worthwhile income from blogging. 
Expand your email list
The income of every blogger is dependent on the length of their email list. More subscribers imply more income. Hence, you should work on converting your visitors to email subscribers. However, you must learn how to maintain their numbers. For example, send content that builds and enhances trust in them. This is by ensuring that the quality of your commodities is assured and that you are maintaining a healthy relationship with them.
Affiliate Marketing
In order to make money as a starting blogger, you might want to begin with affiliate services or marketing. It is a smart strategy in which you endorse other organizations' commodities to be rewarded a commission. Interestingly, in the information and software industry, affiliates earn approximately 50% commission.
It is profitable to be an affiliate marketer as you blog because it is a faster way of earning; you only require an engaged audience to get commissions in minutes.
Additionally, the income generated herein is entirely passive. You do not have to consider supporting clients or creating products in order to earn decently. If anything, you are free to use your time to generate traffic for your blog while earning from the marketing. This generally increases your revenue.
Note that through this marketing strategy, you can learn how to create an ideal product. For instance, assuming you are promoting 5 products, it is expected that one of them makes maximum sales. As a result, you will want to consider creating your version of the commodity. This is because you are certain that your audience likes it. Consequently, you will be earning more when you begin to sell it.
Create the reverse funnel in your selling
Smart bloggers convert their visitors to email subscribers. Upon getting their email addresses, it is your task to reward them with freebies. After rewarding clients with freebies, most organizations entice their customers with cheap but irresistible products. Later on, they begin to seduce their clients to buy expensive products.
The aforementioned tactic is not perfect. You require reverse sales funnel in order to earn appropriately from your blog. As long as you have products to sell, prioritize selling off the most expensive ones. While you do this, create cheaper commodities. Hence, you can always offer the fairly cheaper products after selling the costly ones. In the end, you will not labor to attract buyers who are pre-exposed to cheaper purchases.
Do good Webinars
If you plan wisely, many people will attend your webinars. Their population is directly proportional to your sales. Since you do a webinar once over a given duration of time, you are certain to sell and earn more in a day. Even so, you should learn how to do a good webinar. Otherwise, you might lose all clients of yours.
If you need millions of visitors to your website, sign up to our traffic exchange today at https://www.10khits.com/signup.
Filed under: Tips & Tricks
Tags: blog, blogging, earn, earn money, money, revenue
---