Facebook Tips That Help You Increase Website Traffic
Wednesday, August 12th, 2015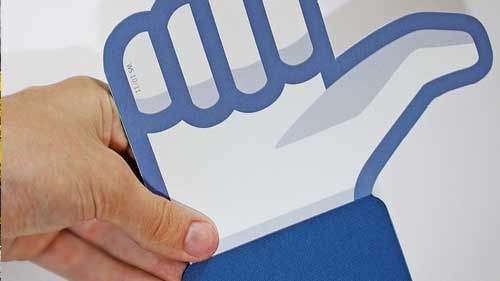 Unknown to many, there are not few people out there that fail to harness the benefits of owning a website. No matter what these website owners do, they just can't seem to attract as many visitors as they have hoped for. Unfortunately, this has often led these website owners to eventually abandon their unsuccessful website, even though the website may actually have a great potential to succeed ahead. However, it is really not that difficult to get a high traffic volume to your website. These Facebook tips below will show you how you can use this social platform in particular to popularize your website.
Always Use Short Posts
One rule of thumb while posting something on Facebook is that you keep your post short. A short post is more likely to get attention than a long post. Most of the time, people will just scroll down and skip a long post because they simply do not have the time to read it. In addition to being short, it is also a wise idea to make your post sound rather quirky to make it more appealing to other Facebook users, your target audience.
Keep Your Posts Relevant
While posting something to promote your website, you should keep in mind that the post needs to be relevant. It means your post needs to have something to do with your website. Otherwise, people may simply think your post as an annoying spam. Even worse, some Facebook users out there may even flag your post and report it to the Facebook team. You certainly do not want this to happen, do you?
Images Are Always Better Than Words
Words can never beat images because an image says a thousand words, or even more, perhaps. Also, people are more attracted to images than simple texts. If an image looks interesting, it will certainly trigger interactions from other Facebook members than you. When this happens, it may often lead to your website garnering more attention as well. Needless to say, your website will then receive a lot of traffic in quite no time at all.
Omit Text Links When Necessary
Text link is one of the most effective ways to lead people to your website. Unfortunately, sometimes, text link is just not the solution you should go for. Instead of using text links, you can take advantage of a hyperlinked image instead, for an example. Not only will this serve your main goal, which is to lead people to your site, this also gives an impression that you are an intelligent person because your post is clean. Better yet, people may even forget that you are actually trying to promote your website.
Engage in a 2-Way Interaction
One of the most important yet often forgotten things to do to promote a website is to engage in a 2-way interaction as often as possible with your Facebook fans. The more you interact with them, the closer your relationship with them will be. As such, they will be more interested in going back to your site. In fact, they may even bring new visitors to the site without you realizing it.
Are you in need of website traffic to your website or business? Receive free website hits to your site today by signing up to 10KHits!
Filed under: Tips & Tricks
Tags: 10khits, facebook, facebook marketing, facebook traffic, smm, social media, social media marketing, tips
---