Web Development Ideas that You Must Never Buy Into
Tuesday, November 15th, 2016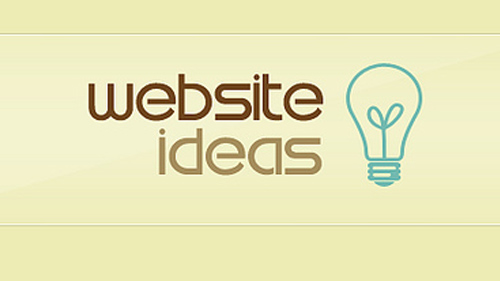 The main constraint for small businesses is their low operating capital, which prevents them from engaging in activities that big players involve themselves in. The force of migration to online platforms however has caught up with everyone in major industries; and those who fail to follow suit, whether small or big, might soon be faced out. Therefore, at any given time, a firm somewhere is making major decisions concerning website design and development.
If you too are amongst them, probably the idea of creating a DIY website has crossed your mind. At first glance, this option may seem appropriate. After all you have some level of knowledge concerning the area and there are lots of free reference materials over the internet that you can get help from when stuck, right? Looking at it from a broader perspective however, such an undertaking would eventually prove costly yet useless.
Too much effort
Designing even a simple website is not a one day's work. Even the most experienced persons need to take time to consider different variables before putting them together. If you have never undertaken a major activity in this line before, it surely will prove impossible for you to come up with a something meaningful.
For one, you do not know the simple shortcuts that if utilized reduce the period of work. Even then, you might make mistakes in the initial stages whose effects you will only realize when you have advanced far ahead, and so you have to break everything down and begin again. Moreover, the 'complete' information that you expect to find online will disappoint you as you will actually find out that certain important aspects are not thoroughly covered.
Diverted attention
Considering that you are trying to build a strong business, your best efforts should be put in handling the technical matters that directly affect the day to day running. It would therefore be a misplaced priority if you decided to create a site by yourself due to the demanding nature of the task. Even if you would like to get involved for the sake of adding in a personal touch, get an expert to assist and work with him or her side by side. In this way, even if you are held up by other duties, you will be certain that everything is on the right track.
Too cheap appearance
One other thing that is wrong with most DIY websites is their cheap looking appearance. This may either be as a result of picking templates online that have been overused by other people; or because of disorganized arrangements. A professionally custom made site on the other hand maintains the uniqueness you deserve while avoiding over embellishments that might make pages to look undesirable.
In a nutshell, 'homemade' [website design and development] spell nothing else apart from total mess if used for business reasons. You would do yourself a favor by getting a reputable developer to carry the burden for you. If the firms around your area charge too highly for this service, find an offshore designer and save more.
Are you ready to boost your website traffic for free? Sign up for free website traffic at 10KHits!
Filed under: Tips & Tricks
Tags: ideas, that don't work, web ideas, website ideas
---