Buy Targeted Traffic: How to Buy Traffic and Make It Work for You
Wednesday, February 9th, 2022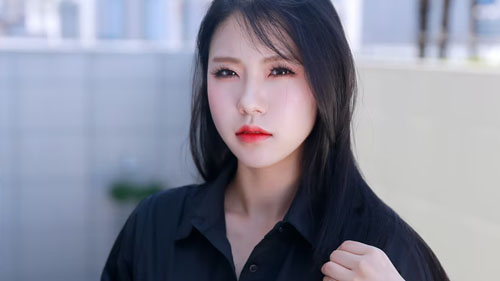 Many people believe that purchasing targeted traffic is a scam. They think it's just some clever salesperson trying to get them to buy something they don't need. I'm not here today to try and convince you of anything, but rather I want to share with you my story on how buying targeted traffic changed my life for the better. If you're considering purchasing targeted traffic, or are already doing so but feel like it isn't working for your business, then please continue reading as I'll make myself available at the end of this article in order to answer any questions that may be lingering in your head about this topic.
Is buying traffic a scam or is it really worth the investment
The benefits of purchasing targeted traffic
How to buy targeted traffic and make it work for you
Where to Buy Traffic
Conclusion
Is buying traffic a scam or is it really worth the investment
I believe buying targeted traffic is certainly not a scam, and in fact I believe it's one of the best investments you can make for your business.
Whether you're just starting out or have been running your business for quite some time, purchasing targeted traffic is vital to growing and maintaining your customer base and increasing sales.
The benefits of purchasing targeted traffic
– It's affordable
– You can get started right away and start generating sales almost immediately (without having to wait for your search engine results and social media rankings to improve)
– Getting traffic is easy, but turning it into customers…well that's where the real power lies.
Now that you have an idea of the benefits of purchasing targeted traffic, let's talk about how you can get started.
Unfortunately, there is no one-size-fits-all solution to buying online traffic. Every website is unique and will require its own specific strategy in order to get visitors clicking on your links.
1) The first thing you need to do is create a system for buying traffic
Goal: Create a system where you're able to easily manage multiple campaigns across various traffic sources. This will not only make it easier for you but it will most likely save you money as well. For example, if there are two traffic sources that are both sending you 1,000 visitors per day but one is charging $1.00 per click and the other is only $0.50, then in order to get your money's worth it would make sense to advertise on all (or at least most) of the traffic sources that are sending you high volumes.
2) You need to find high-converting traffic sources
I'm a firm believer of getting a few thousand visitors from a couple dozen traffic sources rather than getting a million visits from one source. A rule of thumb I like to go by is make sure you have at least 15-20 traffic sources feeding your campaigns.
3) You must have a high-converting landing page
No matter where you're sending your traffic, whether it's to an ecommerce store, squeeze page or blog post…if your conversion rates aren't what they should be (at least 1%) then you'll need to figure out why and make the necessary changes to ensure that people are taking action.
Where to Buy Traffic
When it comes to buying traffic there are thousands of options out there.
Some of the traffic sources we've used in the past and recommend:
1) Google ads (Ads can be targeted geographically and by interests-ideal for lead generation and/or boosting page engagement)
2) Facebook ads (Ads can be targeted geographically and by interests-ideal for lead generation and/or boosting page engagement)
3) Outbrain (A great way to get your content in front of people who already trust you, as they work with 'premium publisher sites' that most readers frequent on a daily or weekly basis.)
4) Instagram ads (I know we're talking about how to buy targeted traffic, but I thought it was worth mentioning. IG ads are an incredibly cost-effective way to get your brand in front of a new audience and get people clicking on your links)
5) Reddit (Reddit is one of the best places to get free targeted traffic from. When done right you can generate thousands of visitors per day to your website. Whether you decide to pay for ads or simply leverage subreddits relevant to your business, you can turn reddit into a traffic powerhouse)
6) YouTube ads (Create a video and allow it to compete in YouTube's Adwords…reach more people on the world's 2nd largest search engine!)
7) Twitter ads (Target your ideal customers by location, interests, keywords etc.)
8) LinkedIn ads (Perfect for B2B companies who are looking to target professionals within their industry)
9) Microsoft ads (Target by keyword, location and device type, etc.)
Conclusion
If you're looking to get more targeted traffic for your business, it's important to know how buying that traffic can make all the difference. There are many ways in which you can purchase targeted visitors but no one-size fits all solution will work for everyone.  The best thing you can do is create a system that works for you and find high converting sources of traffic so that when they convert into sales, their ROI exceeds the investment made on paid advertising campaigns. If this article has given you some ideas or questions about where to buy online traffic or what strategies could be helpful please let me know!
Filed under: Tips & Tricks

---