A List of PPC Tips That Work
Friday, January 8th, 2016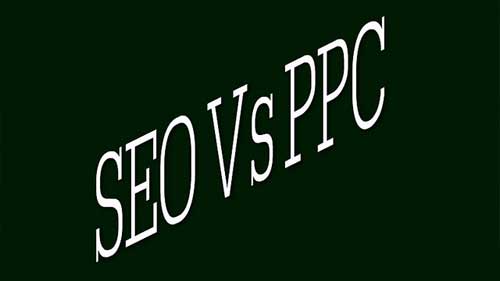 If you are one of those many people out there trying to offer your products and/or services on the interweb, then there are plenty of advertising options you can choose from. Among these many options, one that has often proven to be quite effective is the pay-per-click – often known as PPC as well – advertising option. With this kind of advertisement, you can see high sales conversion that you may have never expected before. However, in order to make your PPC advertising work, you need to follow a number of tips described below.

So, to succeed with PPC advertising, you need to:
1. Have a clear goal
You need to know what your target achievement is. You can start by asking yourself whether you are trying to get more visitors to your website or to sell a product or a service instead. By knowing for sure what your goal is, you will be better able to come up with a list of relevant keywords as well as a convincing advertisement.
2. Determine your budget
There is no questioning that budget will often determine what you can and cannot do. This is why it is of utmost importance that you determine your budget limit. Speaking of which, there are a number of things that can affect the costs of your advertising. These things include the market competitiveness, your marketing budget and the target return on investment (ROI).
3. Choose a search engine
Of course, it is useless spending your hard earned money on advertisements and all if you do not even know which search engine to choose. In this case, Google is the best choice, apparently, as it is the largest and most widely used search engine to date. If you choose Google, you can try its Google AdWords service. Or, for an alternative, Yahoo sounds pretty promising as well with its Yahoo Sponsored Search. You may also want to keep in mind that some search engines allow you to display your advertisements to only a certain set of geographic locations.
4. Come up with a convincing advert
The more convincing your advert is, the more clicks it will receive, granted. The best idea here, it seems, is to write up a piece of advert that comprises a short text, a heading and of course, a link to your website. Why use short text, you ask? Well, this is because your potent customers need only the bit of information that may persuade them to click on your advert. Besides, if your text is too long, people may simply ignore your advert completely.
5. Keep records of your customer responses
To help you optimize your PPC advertising, you will have to see for yourself whether your customers are actually purchasing your products or not, if you are selling products. If your customers' visits do not really turn into sales, it is time you start looking for those keywords that cost you quite a lot yet do not generate sales and start getting rid of them. To see how your customers respond to your adverts, such as where they come from, whether they make any purchases or not, and many more, you can use the tracking tools provided by the search engine you use for your adverts.
If you need free website traffic, sign up to 10KHits today and get 100 traffic points free at https://www.10khits.com/signup!
Filed under: Tips & Tricks
Tags: 10khits, advertising, pay per click, ppc, PPC advertising, tips
---