8 Reasons Why You Should Be Using Twitter
Sunday, June 5th, 2016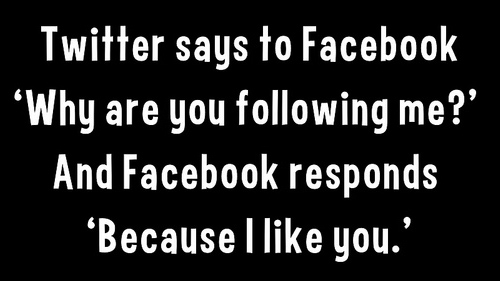 Social media is one of the useful inventions of recent times. It has brought with it possibilities unimagined before in the social frontier. No matter how you look at it, social media has revolutionized how people connect, how people share their life moments with friends, how business market their products and many other interconnected social facets of life. Below are 8 reasons why you should be using Twitter, one of the biggest and most popular social media platforms
People of interest
One of the benefits of twitter is that there are no restrictive protocols when it comes to the people you want to surround yourself with. You can follow whomever you want to follow and in this manner you can easily surround yourself with the interesting people you have always desired to surround yourself with from sports stars to politicians.
Connect
Twitter gives you the ability to connect with others. The friends you had five or so years ago are not the ones you might be having now. Some moved to other cities or abroad, some settled down and the variables are just endless. Twitter offers a platform for you to connect with all the friends you have ever had and know what they are up to.
Share
Life is full of events, some that you would want to share and others you would like to keep private. Twitter avails a platform that enables you to share the great and sad moments of your life with your friends and anyone else following you.
Be in the know
Twitter is a great way to be in the know. Twitter has a mobile app and a mobile friendly site that can be accessed on any internet enabled device. This makes it possible for you to view the tweets of your favorite team, or news channel easily. You will therefore be able to have breaking news on your fingertips, one of the marvels of social media.
Trends
Twitter offers a marvelous platform to discover online trends. Through twitter, you can easily know what the world is discussing through hashtags. Anything that is viral will most likely be on twitter; from celebrities behaving badly, to interesting videos. Hashtags can also be narrowed to a region such that you can view trends as per the region of interest.
Customer service
Chances are that most of your preferred brands have presence on twitter. Twitter therefore facilitates contact between you (the consumer) and the company concerning anything of relevance. It is a brilliant and convenient way to get customer service.
Creativity outlet
You can create a twitter account for anything provided you remain within the stipulated rules. If you have a liking for art for example, you can easily create a twitter account that focuses on your art. In this manner you can easily create an attractive presence online that others will desire to follow.
Short precise content
Twitter gives you 140 characters for you to say whatever you want to say. For this reason, people choose their words carefully. Whatever you are likely to come across on twitter will therefore be well thought out, interesting and easily digestible.
Are you ready to boost your website traffic for free? Sign up for free website traffic at 10KHits!
Filed under: Tips & Tricks
Tags: smm, social media, social media marketing, twitter, twitter marketing
---