6 Tips to Make a Sale on Instagram
Tuesday, July 7th, 2015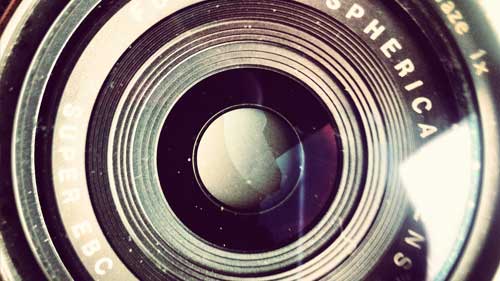 Instagram is a social networking site that mainly focuses on images and short video clips to connect its millions of registered members. Since images and videos say a whole lot more than texts do, it is not surprising to see how quickly this social platform in particular grows. Yet, with a quickly growing social platform, there is always an opportunity to make a sales, isn't there? All you need is to know what works on the platform in question. When it comes to Instagram, you may want to consider the following six tips to close a deal.
Take Quality Images
As mentioned earlier, the main contents on Instagram are images and videos. As such, it is only appropriate for you to take quality images to post on your Instagram page. It is best if you take not only one but a few images of any products in particular that you are trying to sell. You can also take those images with different placements and a diverse set of backgrounds.
Don't Forget Hash Tags
No matter how many quality images you take of your products, they will be useless if you don't put along some hash tags. One thing you should know here is that the millions of Instagram members have a tendency to use the site just as they would a search engine. These members usually search something using hash tags. So, you can increase the odds of your products being viewed by potent buyers if you include relevant hash tags.
Engage with the Community
It is utterly important that you engage with the Instagram community, especially those who are quite likely to become your future customers. If someone asks you a question about your products, you should try to respond as promptly as you can. There are often times when a simple response leads to a sale. To make sure you don't miss out any questions or comments from the community or your prospective customers, you may consider setting up your phone to notify you when anyone asks or comments about your products.
Make Things Easy
Everyone wants to do things easily. Therefore, you need to make it as easy as possible for people to buy your products if they are interested in doing so. One good idea here is to utilize PayPal for payment and ship the items ordered to customers as soon as you have received the payment on your PayPal account.
Be Rewarding
You can't deny the fact that everyone loves rewards. Hence, if any of your customers tag their friend or friends in a post, rewarding these customers will be a perfect idea for your business to flourish even more. This is because when your customers tag their friends, they are exposing your store to a higher number of people out there.
Be Committed
Last but not least, you should have commitment in everything you do and there is no exception to selling on Instagram. You can show your commitment by updating your Instagram page at a periodic interval. This way, you will definitely see an increase in traffic and hence sales on your store.
If you need free website traffic, sign up to 10KHits today and get 100 traffic points free at https://www.10khits.com/signup!
Filed under: Tips & Tricks
Tags: 10khits, instagram, instagram marketing, marketing, smm, social media, social media marketing, tips
---