If you click on the Search Traffic tab on the side bar of GWT, you'll see a link for Mobile Usability.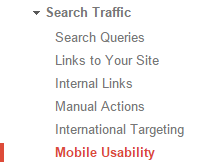 The Mobile Usability page lets you know how many pages on your website have errors related to mobile usability. Some of the common errors related to mobile are: viewport not being configured, touch elements too close, small font size, flash usage and content not sized to viewport.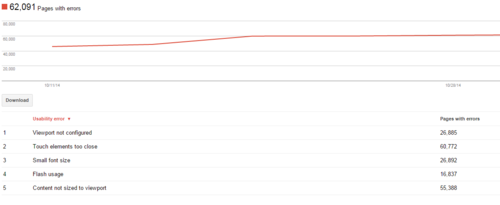 A simple way to fix viewport not being configured errors is to add this meta tag to all of your pages in the
section.