How do I sign up to Twitter ads?
Wednesday, December 16th, 2015
After logging into your Twitter account, go to http://ads.twitter.com for a one time set up. Set your permanent country and time zone.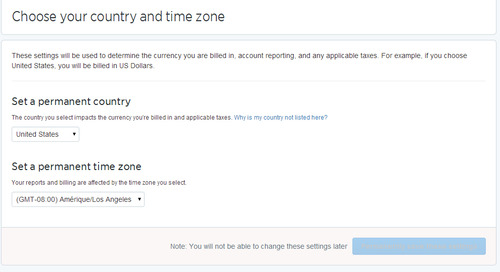 Click the "Personally save these settings" button to continue. On the next page you may see a message at the top of the page that says your account is ineligible for Twitter ads. If you see this message, you can contact Twitter support to tell them that all your tweets are in English and that you wish to use their ad service. Since Twitter ads are still under development, it only gives access to certain accounts that fit the criteria. Usually, an account is denied access because Twitter has marked your account as non-English.


If you don't see this message, you can move ahead and click on one of the campaign objectives below to set up your first ad campaign.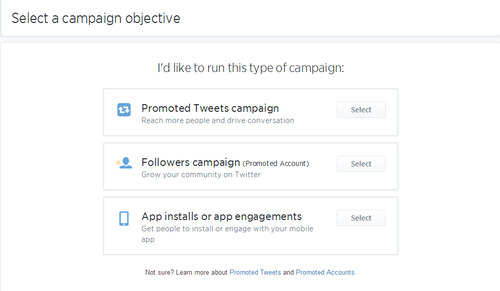 Filed under: Documentation→Social Media Marketing
Tags: cpc, ppc, social media marketing, twitter ads
Disclaimer: This information is intended for informational purposes. Some information may not be accurate or current and are of the author's opinion (not 10KHits). It's not meant as financial, investment advice, a recommendation regarding a course of action or legal advice.
---