How do I setup a property in Google Analytics?
Wednesday, December 16th, 2015
One of the standard tools webmasters use to track website/mobile data is Google Analytics. Properties are where you place the tracking code such as a website or mobile app. To set up your first property, you can do so when you open your GA account or if you'd like to add another property go to your Google Analytics account and click on "Admin". Click on "Create new property" from the property dropdown.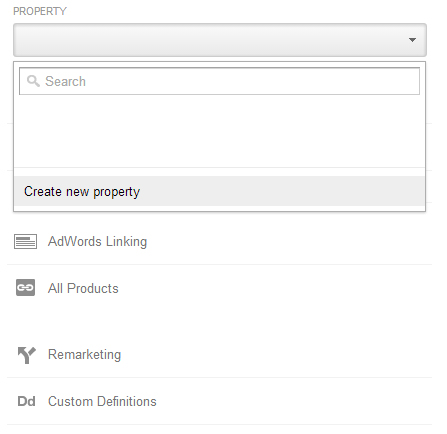 On the next page, select whether you want to track a website or a mobile app. Give your website a name and input the website's URL and click "Get tracking code".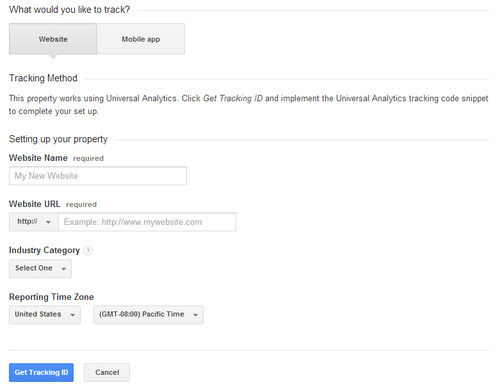 The next page will have the tracking code where you will copy and paste on every page you want to track data from. It is good to place it in your header so that Google Analytics can track a hit even when the user decides to leave the site before it finishes loading. Once you have placed the tracking code on your pages, it should start tracking your data instantly.
Filed under: Digital Analytics→Documentation
Tags: digital analytics, Google Analytics, property, web analytics
---