How do I reply or close my support tickets?
Tuesday, December 15th, 2015
To reply or close one of your support tickets, view the ticket you want to close and scroll to the bottom of the page. Here you will find two buttons for reply and close.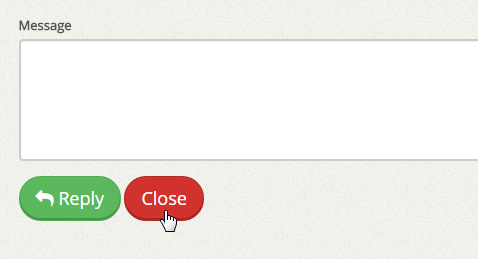 To reply, type in your response in the box and click "Reply". To close the ticket, simply click the red "Close" button. In case you have more questions on the issue, you can create a follow-up to your ticket even if it is closed.
Filed under: Documentation→Getting Started
Tags: 10khits, close, getting started, reply, support, support ticket, ticket, tickets
Disclaimer: This information is intended for informational purposes. Some information may not be accurate or current and are of the author's opinion (not 10KHits). It's not meant as financial, investment advice, a recommendation regarding a course of action or legal advice.
---