The SEM and SEO debate: Which one is better?
Tuesday, April 25th, 2017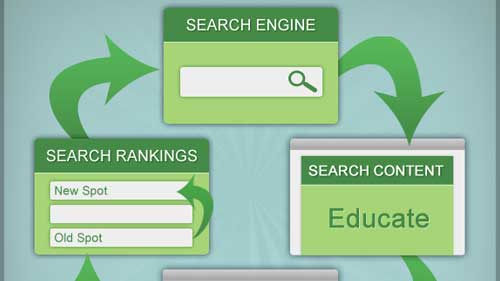 SEM and SEO are basically two kinds of strategies of internet marketing as of today. SEM is an abbreviated form for Search Engine Marketing while SEO stands for Search Engine optimization. Both are subsets for effective internet marketing strategies. To understand which one is better to use you need to know the specific definitions and points of comparison between SEM and SEO. Following are the points in this context:
Both SEO and SEM help in visibility of a website on the results page of a search engine.
SEO is constructing your website in a manner that is search engine friendly so that you can win the competition among thousands of other websites with similar contents or belonging to the same niche. SEM is posting paid advertiSEMents to appear on the search engine result page. This is targeted marketing.
SEO has two broad components of action: On-site strategies like keyword usage and placement, quality content building, brand building, web analytics, etc and Off-site strategies like backlink building. SEM has also quite a few components of action: PPC or pay per click, SMM or Social media marketing, banner ads, remarketing and few more.
In SEO, the website owner needs to take of both the search engine likeability as well as the visitor's likeability; though both these components are interdependent on each other. In SEM, the website owner is needed to worry only about the visitor's choice.
Both SEO and SEM are two basic pillars of digital marketing. SEM cannot be perfect without some amount of organic SEO. Each of these techniques has their pros and cons. It is better to use SEM in some cases while in other cases SEO is the right choice. Following are some examples of situations where you can make a choice between the two:
If you are launching a business website and you need to be visible on an urgent basis then SEM is a better idea. PPC or pay per click is often adopted in this case. SEO takes a longer time to show results.
If you are writing contents which is less competitive as compared to hot topics. It is unique in itself. You can use long tail keywords in your content few times. It will definitely catch the attention of the search engine. In fact, you need not require doing much of back linking from other external pages. Thus in this case SEO is a better and wise technique than SEM. The point is why you should pay when you can achieve search optimized page easily. The only disadvantage of SEO is that it is a time consuming process. It is not targeted digital marketing. It is a kind of trial and error process where you keep on improving your content and enriching it with SEO friendly techniques. Fortunately, all of these techniques are well proven methods. Thus a good SEO campaign is never in vain. It builds reputation and trust for your blog.
Need a traffic boost for your website or blog? Get free website visitors to your site today at 10KHits!
Filed under: Tips & Tricks
Tags: marketing, search engine, search engine marketing, sem
---