How to Sell Items with Pinterest
Monday, October 26th, 2015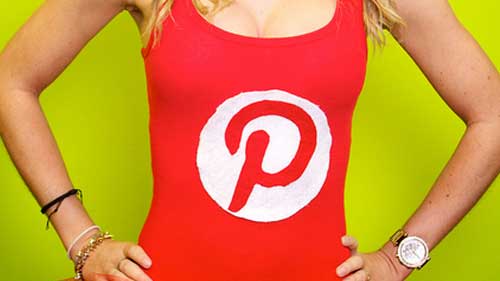 When people pay a visit to the World Wide Web, they will find a large number of social networking sites very easily. This is because there are a massive number of such sites that exist on the web to date. However, not all of them are the same. Take Pinterest as an example. It is not like Twitter or Facebook. Yet, in spite of being different in what it offers, Pinterest has often proven to be quite an ideal marketing platform. But then again, there are things that people will have to do if they want to ever sell items on this particular social site.
Never Exclude Price Tags
Those who are planning to sell items on Pinterest can't see the site in a similar way they see Twitter or Facebook. On Pinterest, most of the members registered there are ready to make their purchases. As such, it is of utmost importance that whenever they try to sell a product, people should always include a price tag. This way, potent customers will know for sure how much they are supposed to take out of their pocket.
Send Pins to Those Who Subscribe to the Newsletters
One of the most effective marketing efforts is to hand out newsletters. Yet, while handing out newsletters, it is often a great idea for a company to include his best Pinterest pins as well. However, the company should not forget to include a 'pin it' request, too. This will urge the Pinterest enthusiasts, if any, in the newsletter subscriber list to join the Pinterest party of the said company.
Try to Search for Group Boards with High Popularity
Realize it or not, the group boards on Pinterest can really help a company obtain re-pins (think about re-tweet on Twitter), followers and then visitors. However, this is often rather hard to accomplish. On Pinterest, there is no searching feature to help people find group boards that exist on the social platform in question. Thankfully, there are tools that can help people find Pinterest group boards, such as the tool called PinGroupie.
Use Blog Boards to Get Traffic
A blog board is practically where every Pinterest member can see all the blogs that a company has posted. For those who have decided to follow that company, they will be automatically notified of the new blogs that a company has pinned onto these followers' homepage.
Track How the Competitor Is Progressing
A lot of companies do not realize that those who pin items that originate from the website of their competitors may very well be the target market of the companies as well. Therefore, it is a brilliant idea to know when new items are pinned from the competitors' domains. This will help the companies find the pinners, but perhaps only if they use such an application as the Pinalerts.
Tell People about Its Existence
In order to grow big, a company needs to tell people about its existence. This is because most Pinterest members do not usually just stumble upon any companies, including a famous company.
If you need millions of visitors to your website, sign up to our traffic exchange today at https://www.10khits.com/signup.
Filed under: Tips & Tricks
Tags: 10khits, pinterest, pinterest marketing, smm, social media, social media marketing
---