How do I delete a website campaign?
Saturday, December 12th, 2015
Click on the "Websites" tab on the left sidebar of the dashboard.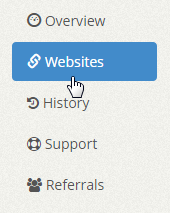 Hover over the website campaign you would like delete and click the gear icon. A drop down menu will appear with the option to delete the website campaign.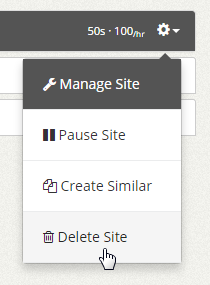 A prompt will pop up to confirm whether you want to delete the campaign or not.


You can choose from a drop down box whether you wish to delete this particular campaign only or all campaigns that use the same URL.

Click delete when you are ready. Deleting website campaigns that you no longer use is a great way to make space for new campaigns.
Filed under: Documentation→Getting Started
Tags: 10khits, campaign, campaigns, delete, delete campaign, delete URL, delete website, getting started, URL, URLs, website, websites
Disclaimer: This information is intended for informational purposes. Some information may not be accurate or current and are of the author's opinion (not 10KHits). It's not meant as financial, investment advice, a recommendation regarding a course of action or legal advice.
---