Why Should I Be Using WordPress Instead of Coding From Scratch?
Tuesday, December 6th, 2016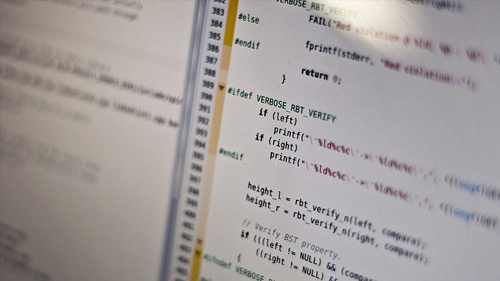 WordPress is one platform that has completely revolutionized content management systems. The ability it puts in ones hands in regards to web development is irresistibly appalling. Anyone that has encountered WordPress in one way or another has only one question on their mind; Why Should I be using WordPress instead of coding from scratch? This is a legitimate dilemma. There are various reasons why you should be using WordPress instead of a traditionally coded website.
Saves money
Every business is bent to hiving a small budget while at the same time being able to achieve sales. Using WordPress will save you money that you would otherwise use to pay a web developer. The customized content management platform puts all power in your hands, including the ability to make edits, add new pages or fresh blog posts. WordPress lets you manage your text, images and videos on your own with ease.
Convenience
WordPress is all about convenience. For one, WordPress has tools that enable you to schedule posts to come up on the site at any time as determined by you. For instance, you can schedule episodic content to be posted on the site at the same time of the day for whatever period you deem appropriate.
Another factor that makes WordPress convenient is that it gives you greater accessibility by allowing you to make changes from any computer anywhere, provided you have internet access and a browser.
Speedy communication
You can fast track information to ensure that it reaches your audience in the shortest time possible. You don't have to wait for your designer to take their sweet time to post content or make additions or edits. This works well in streamlining relationship with your customers through improved and prompt communication.
WordPress is mobile ready.
In a world where information via the internet is consumed using a variety of gadgets, it is important to ensure that your business has a website that is compatible with both hand held gadgets as well as desktop and laptop devices. WordPress gives you an easy time by ensuring that you do not need to design a separate site for mobile gadget users. WordPress is structured to configure to mobile or desktop versions as is necessary.
Social Media Friendly
Social media has become an essential part of SEO and internet marketing. You cannot claim to have an online presence if your business has not yet embraced social media networking. WordPress is readily integrated with social media networks in a way that you can post your blogs or other content directly to multiple networks at a go without compromising on the tone for a specific networks environment. Additionally, you do not have to post on social media platforms that you have a new post on WordPress as the system does that for you.
Plug-ins
There is no limit to what you can do with using WordPress as it is supported by thousands of plug-ins to help you customize your site to be efficient and functional in the context of your business or organization.
Functionality and ease of use puts WordPress at a higher pedestal than having a traditional site that you have to code from scratch. Try WordPress for yourself and harness the power and benefits of template websites.
Does your online business or blog need more visitors? Find out how to get free website visitors at 10KHits!
Filed under: Tips & Tricks
Tags: blog, blogging, website, website builder, website creation, wordpress
---