Why a Company Should and Should Not Use Shopify
Wednesday, November 4th, 2015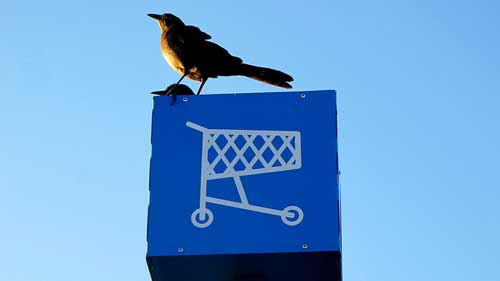 Shopify is just one among many tools available on the internet when it comes to building an online e-commerce store. As with any other tools, Shopify also comes with a set of advantages as well as disadvantages. Now, before a company decides whether to use Shopify or not, the company may want to pay attention in advance to the following advantages and disadvantages of the tool in question.
The Advantages
Speed and Security
In order to succeed and grow, an online store needs to have a high speed as well as a high security level. Speed matters because no customers are going to wait for too long for their request to be completely processed. Even a delay of just a few seconds can already urge customers with great buying potential to go and choose the competitors instead.
As for security, this also matters a lot because an online store is where customers are going to spend all their hard earned cash. Now, in order to complete their payment, customers may often have to provide their credit card information. While the customers are doing that, they should know for sure that they are well protected with an extra security layer. This will prevent their sensitive credit card information from being exploited by some irresponsible people.
Essential Functions
An online store will not be able to run properly if it does not have all the essential functions that an online store will ever need. This is also where Shopify excels. The tool can offer a lot of functions, including custom store design, analytics tracking and also integrated payment processor.
Marketing
Without marketing, an online store is not likely to receive any customers at all. Thankfully, Shopify provides a marketing tool that is easy to use. It is not the fanciest there is out there but it is effective. This can really help a company launch a great and effective marketing campaign.
Tech Support
The tech support that Shopify users can get is highly reliable. With Shopify, a company will not have to worry about not having support when something goes wrong with its online store. The tech support at Shopify can be contacted right away when necessary and it can be reached quite easily by a number of different means, such as phone or live chat.
The Disadvantages
As mentioned earlier, Shopify is not a perfect e-commerce tool. It comes with a number of disadvantages as well. The price that a company will have to pay to be able to harness the benefits of Shopify is not a cheap one. At a minimum, a company will have to pay $14 a month for the basic functions. Yet, this is often inadequate for a growing company. In addition to that monthly fee, a company will also be obliged to pay extra cash if it wants to have access to add-ons, credit card processing and also platform transactions.
Does your online business or blog need more visitors? Find out how to get free website visitors at 10KHits!
Filed under: Tips & Tricks
Tags: 10khits, e-commerce, e-commerce tools, ecommerce, ecommerce tools, shopify
---