Which Search Engine Ranking Analysis (SERP) Tools Are Most Popular?
Friday, July 1st, 2022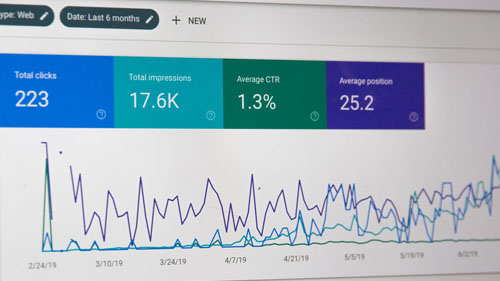 There are many websites that offer SERP services, but not all of them have the same features. So which one is best for you? The answer to that question depends upon what your needs are and what you want out of a SERP. It's important to research each site and then decide on one that meets your requirements. Here is some information about four of the most popular SERPs: SEMRush, Rank Checker Pro, Moz Local, and Google AdWords Express.
What is SERP
The three most popular SERP analysis tools
What is SERP?
A SERP is a search engine results page. It is the page where you find what Google, Yahoo, Bing or other search engine has found when it searched for your keywords. Sometimes more than one word can be used in a search query which means it will return more than one set of results for you to choose from. When you click on a result, it will send you to another page where the website is listed. That is the webpage that Google returned for your search query.
The three most popular SERP analysis tools
SEMRush – this tool offers several different services including keyword research, competitor analysis, and display advertising. It also helps with creating new content, paying for ad campaigns and helps to track pay-per-click advertisements. The tool has a lot of built-in information and reference sources that will help you with your research, including:
Knowledge base – this is an extensive database that's searchable by different categories such as topic or keyword SERP analysis tool – the best way to find out what keywords are best is by analyzing your competitors. This tool provides accurate (and similar) results to the competitor analysis that Google offers Rank
Tracking – this tool will help you keep track of where you rank, how much traffic you're getting and also shows changes in SERP over time
Internal linking tool – internal linking can boost your rankings, because it helps Google to better understand your website.
Rank Checker Pro – this tool provides an easy way for you to check where you rank against other websites on different search engines or keywords that are related to the one you're targeting. There are three account types which determine what services you receive for free and how many keywords you can track. There are also five different packages to choose from, so you can get the service that meets your budget and requirements
Moz Local – this tool provides a direct link to Google My Business (formerly known as Google Places) for local businesses. This means that when a user performs a search for your business name or keywords related to what you offer, you will appear. It also helps with verifying your information and getting reviews from your customers.
In conclusion…
There are many SERPs but the two most popular ones are Rank Checker Pro and Moz Local. If you're a small business looking to promote your website, then Moz Local is a great choice for you. If you're a large company or one that has more time to spend on SEO, then Rank Checker Pro would be best. SEMRush is good for anyone who wants more than the options these tools offer. Getting your pages ranked high on search engines isn't an easy task and is a slow process to get more traffic to your website. A fast alternative way to get traffic to your website fast is to exchange website views with other users on our traffic exchange. Whether you're a small business looking to promote your website or if you have more time on SEO research than others, there's an option for everyone!
Filed under: Tips & Tricks

---