What to Consider in Choosing a Web Hosting Provider
Tuesday, November 10th, 2015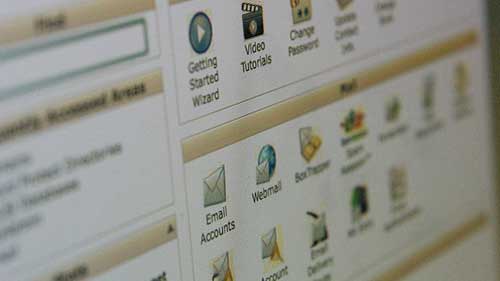 No one can deny just how important a website is for businesses these days. Without a website, a business will have to struggle harder in order to survive. This is because people will not be able to make any purchases from the businesses just by staying at home. With that being said, every business will have to have a website and also a good web hosting provider backing it up. Speaking of which, here are a number of tips that will help a business choose the best web hosting provider around.
Hardware Specifications
A website needs to be stable and up all the time if a company wants to grow in business. With an unstable website, customers will not stay long and worse, they will not commit any transactions whatsoever. This is why it is always best to ask for detailed information first from a web hosting company regarding the specifications of the hardware it can offer. If the web hosting company is not willing to share this information, chances are, the hardware is of low quality and this can cause a website to get down over and over again.
Features to Expect
The web hosting companies out there offer features that are different from one another. Some offer regular data backup while others may offer multiple data centers, energy saving features and also a free domain privacy. Therefore, a company should know first what his website will need.
Available Plans
Different web hosting companies offer different plans. Some of the web hosting companies out there offer shared plans that are actually very attractive. However, these plans may not be suitable for all kinds of websites.
Control Panel
The control panel of a website is a very critical element. Without the control panel, a company will not be able to adjust a number of settings related to its website. With control panel, a company can adjust things like FTP or email settings. For easy access, a company may want to choose a web hosting company that offers either cPanel or Plesk and not others.
Customer Support
Some web hosting companies out there claim to offer the most beneficial plans and yet, they do not offer a reliable customer support. A company should never count on such a web hosting company. After all, there is never a guarantee that a website will never be down, even if the website is highly optimized. Therefore, a company should only choose a web hosting company whose customer support can always be contacted whenever there is a problem. The customer support should be able to be reached using live chat or phone or other means, if any.
Price
There are not few web hosting companies in existence out there that offer cheap prices. However, a company should never forget that they can't always count on cheap web hosting services. Instead, the company will first have to assess the kinds of web hosting services it really needs.
If you need free website traffic, sign up to 10KHits today and get 100 traffic points free at https://www.10khits.com/signup!
Filed under: Tips & Tricks
Tags: 10khits, best web hosting, web hosting, web hosting provider
---