Use Facebook to Sell Your Products
Saturday, November 7th, 2015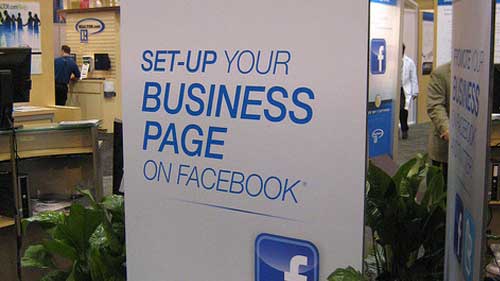 There are not few people out there who do not realize just how easy it is to sell their products these days. Unlike the old days, the people today are no longer limited by distances, thanks to the internet. Today's people, in fact, can even sell products to someone living far across the ocean. To do that, people can make good use of Facebook, a very popular social platform. Yet, there are things that people should do in order to sell their products effectively on Facebook.
Post Short Updates
Sometimes, some people who are trying to sell their products on Facebook think that it is best to post long updates. They think that with long updates, people will know better about their products. Unfortunately, the longer their posts are on the site, the fewer people there will be interested in even looking at their posts. So, it is best to keep updates short.
Post Only Relevant Updates
On Facebook, it is not hard to find updates that are not relevant with the thing being promoted. Unfortunately, such updates are often considered as spams and the members posting them can even be flagged as a spammer.
Use Witting Words
What is the key to make an update sound interesting on Facebook? Well, it is to use some witting words. For instance, a seller can try to get some inspirational quotes that can motivate people to purchase the products they are offering.
Make Use of Images
Without images, some potent customers may hesitate whether they should buy the products being offered or not. Yet, with a vivid image, customers will have no hesitation because they know for sure what the product is and how it looks. However, the image of the product being sold needs to be of high quality, without any blurred areas.
Give Away Free Stuffs
Who does not like free stuffs? By giving away free stuffs, a seller is actually trying to lure customers into purchasing more of their products. For an example, a seller who is trying to sell an e-book may very well give away for free his first e-book chapter. Then, when customers are already interested in the e-book and are willing to continue reading it, the seller can point them to the purchase page.
Communicate in Two Ways
A 2-way communication is always better when compared to a 1-way communication that is something that needs no questioning. To trigger a 2-way communication, a seller can try asking for questions that revolve around his products. Or, he can also try to answer questions that his customers may have in regards to the products he is trying to sell. This will bring the seller and customers closer, giving a rather personal impression on the seller.
Are you ready to boost your website traffic for free? Sign up for free website traffic at 10KHits!
Filed under: Tips & Tricks
Tags: 10khits, facebook, facebook benefits, facebook marketing, facebook traffic, smm, social media, social media marketing
---