Top Search Engine Marketing Strategies to Know
Sunday, May 8th, 2016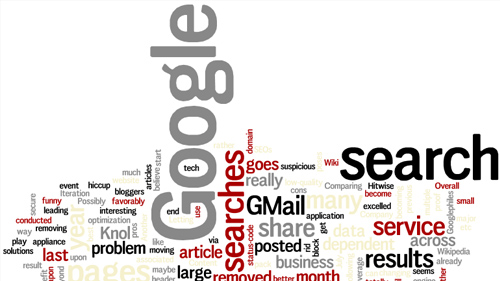 The internet is an enticing platform for marketing due to the number of people who use internet services. Different marketing strategies have been created and evolved to be able to effectively market and drive sales chief among them being search engine marketing. Search Engine Marketing involves improving the visibility of a website to search engines to generate traffic. This article will explore the top search engine marketing strategies that one should know to navigate SEM successfully and achieve the set targets.
Getting indexed
This is the very first thing that anyone should do after creating a website. One should make sure that they are indexed in the three main search engines Google, Yahoo and MSN. Google handles the lions-share of online searches and is therefore the main search engine one is advised to focus on. The process of getting listed can be sped up considerably by submission of site pages using Google sitemaps and also making sure your site is submitted to the dmoz.org; an open website directory. The dynamics of which site ranks first in search engine results changes rapidly and it is therefore advisable to always be on toes and consult professionals to stay ahead of the curve.
Choosing the right keywords
This is especially important if one is using paid search to promote visibility of their website. Proper research should be conducted in order to determine the search words that the customers one wishes to attract mainly use. If for example your site sells shoes, your keywords should be specific to shoes and the type of shoes you offer to increase chances of conversion. It is important to have at the back of the mind the fact that most search engine queries nowadays are four to five keyword phrases which increase the accuracy of the results.
Combining Natural search and paid search
Combining the two methods of increasing site visibility works better than using only one method. Concentrating on Natural search is a long term play which takes into consideration the quality and quantity of good specific content that is incorporated into the website. Paid search on the other hand generates immediate results and it is therefore advisable to use paid search while improving natural search visibility of the website. The only limitation to paid search is the depth of one's pocket.
Send visitors to right and relevant landing page
No one wants to waste their time going through the catalog of products a site offers when they have something specific they are looking for. With this in mind, visitors to a site should always be directed to appropriate landing pages. If a visitor searched 'red shirt', and clicked on your website link, they should be automatically led to the red shirts offered on your site and not to the home page. The option to buy should also be availed as early as possible
Benchmarking
It is important to always rank the site in order to be able to gauge progress and know when and how to improve. Know your rankings concerning what you offer, know the pages that work magic for your sales and put more effort to direct your visitors there to get more conversions.
If you need free website traffic, sign up to 10KHits today and get 100 traffic points free at https://www.10khits.com/signup!
Filed under: Tips & Tricks
Tags: search engine marketing, sem, sem strategies, strategies, top search engine marketing, top sem
---