Top Ranked Ecommerce Rating Tools
Saturday, July 2nd, 2022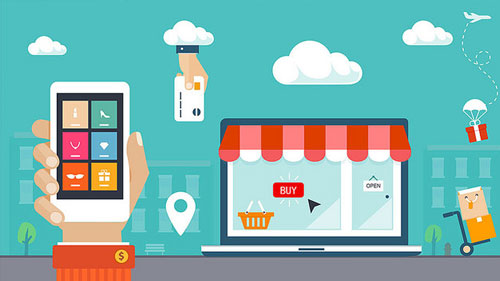 The importance of online consumer reviews for ecommerce business is well established and it is expected to keep growing with time. More and more people are now depending on taking stock of online reviews before making the final decision. In this scenario, any sensible ecommerce website will look into investing time into gathering and analyzing consumer reviews. Before we can get into the specific websites available for this, let's see some basic things that can be done by the business to encourage reviewing.
Ask Them Directly: Sending out emails to sell your products is just one side of the picture, use it to gather reviews. Send emails to people who have recently purchased your product to review it after using it for some time.
Make it Easy: Make the reviewing process simple and quick. Do not make a 5-minute survey or use words that are too technical.
Incentivize the Process: To encourage more people to give reviews, give them incentives like discounts, coupons, gift certificates, contests and sneak preview of the next collection.
Tools To Generate Online Reviews: the internet is full of various websites or tools which can help an ecommerce business to gather consumer reviews. Some of the best ones are:
Email Marketing: The most basic one is using email marketing to gather reviews from your customer but to make your life easier, you can automate the process to send an email to the buyer after 5 days/ a week to review the process. Some of the basic tools for email marketing are:

MailChamp
ConvertKit
GetRespone

Using Built in Apps in The Ecommerce Platform: Most of the Ecommerce web building websites offer some form of review or marketing built in plugins or apps like:

Shopify has ProductReviews App to let customers add their reviews. They also offer apps like MailChamp, Klaviyo,Smartmail to automate the email marketing process.
Woocommerce offers a Follow Ups extension to automate emails and Review for Discounts to provide incentive to the customer.

Trustpilot: This is one of the most commonly used and popular review software which helps users send emails to uploaded email list and the reviews are then sent to search engines. It can be costly tough to operate if traffic on your website is not high.
Bazaarvoice: With an app called Bazaarvoice Conversations, it allows businesses to collect reviews from customers which can include photos or videos. Customers can also ask business questions.
Trustist Reviewer: This website has a different approach wherein it aggregates all the existing reviews on internet and social media. It also helps you in emailing and collecting reviews from customers. It helps in keeping things fresh and always in the search engine results.
Feefo: This also works almost alike Trustpilot where in you can send emails to customers. With the Facebook app, you can also share the reviews on the social media website.
Yotpo: Other than doing the basic email marketing, it has many other solutions as well. You can share it on social media and add the widget on your website.
Need a traffic boost for your website or blog? Get free website visitors to your site today at 10KHits!
Filed under: Tips & Tricks
Tags: ecommerce, free visits, free web traffic, free website visitors, rating, tools
---