Top Four Reasons you Need IT support Services
Tuesday, December 27th, 2016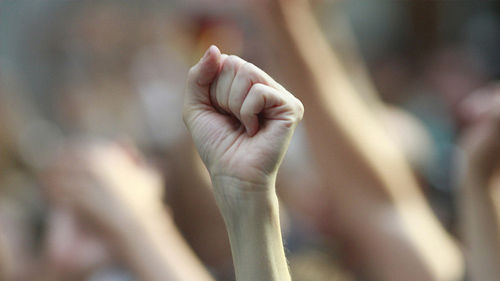 Information technology is a fast growing industry that is working hand in hand with other sectors of the economy to gain a fast pace in the economy. Just as a vehicle needs servicing so does other firms need to access IT support services for a continuous and smooth working. However, the importance of such services in this sector go further than just being a norm or standard practice and here we examine some of the most prominent reasons you need to get on the way to a firm that will guarantee you such services.
Information technology and dynamism are such bosom friends that no one can separate. It is just the other day that all computations were based on abacus but this day more work has been taken up by the super-fast mainframes for most organizations. The same applies to data storage, whereas a few years back the floppy discs were the undisputed storage mechanisms for information, the world has sailed above expectations to ward into cloud computing.
Such a trend means whatever is fashionable today may not be the same tomorrow whether for hardware or software and thus seeking support will allow you gain the best experience and keep up with the dynamic trend that comes with new opportunities and merits as well.
Necessity is the mother of invention and this has been one of the major factors driving the fast pace at which the information industry is changing. Take a look at the few years back and you will note that most businesses relied on physical conduct to make sales but today's competition means one has to look for opportunities beyond the borders.
For this reason, every firm has to adjust and blend with the changing needs of the business industry and those of their clients. More and more clients need to undertake fast purchases, do more things on their own and access information without hardships. Websites and responsive pages are just a tip of the iceberg for the solutions needed for this unveiling trend, services that can be comfortable provided by professionals in the information communication industry.
Threats are another reason every firm needs to be on the watch out for potential risks that could dent their efforts for service provision. Every day comes with new challenges to information and data whether in terms of criminals trying to hack into sites, viruses doing round and eavesdroppers sticking out their ears to whistle out confidential information.
Every firm is working to optimize the working of these systems. Since there has been a growing reliance on information systems for the working of different firms, a change in policy and personnel is not enough to make the required change that will guarantee proper results. Firms need to update their applications, quicken the working of their hardware and utilize other mechanisms that guarantee success, which can be harnessed with the help of technocrats in the information communication sector.
While these are the key reasons that would drive a firm to look for the services, there are more than a thousand reasons that will push a firm into this direction. Evaluation of the specific needs of a firm will unearth the specific services that are needed for a successful working.
Are you ready to boost your website traffic for free? Sign up for free website traffic at 10KHits!
Filed under: Tips & Tricks
Tags: Information technology, it, IT support, services, support, support services
---