Top Five Ways to Get Twitter Followers
Friday, December 23rd, 2016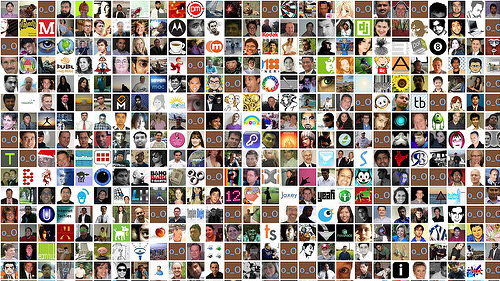 Start tweeting top users
One way to gain fame is by relating with famous people. Mentioning users with enormous numbers of twitter followers on your posts helps to increase the population of your followers. For example, you could send a @message to any celebrity on twitter. They may not necessarily read your tweet and follow you back. Nevertheless, their followers will read your post. If they like it, they will either re-tweet it or simply begin to follow you. Consequently, you will get more followers.
Use Hash-tags
You must have known that twitter is about nothing else apart from #tags. These tags are used to link your posts to corresponding topics online. For example, you can use them to share your feelings about a story like #MyPerfectBday. Although many #tags exist, you will want to use the most trending ones. Even so, campaign and daily-use hash-tags are effective in gathering followers. Simply use the tags in your tweets in order to be part of the top stories and conversations. As a result, you will be connected to like-minded tweeters who are likely to follow you over time. If you are a business person, developing a tag for your brand or product will be a wise move to make.
Begin to tweet more often
There is no better way to get more twitter followers than learning to tweet more often. Your rate of tweeting is directly proportional to the probability of your tweets being visible. You are likely to have more followers when you tweet more. Research reveals that users with at least 10, 000 tweets have a likelihood of being followed by between 1, 000 and 5, 000 people. Consequently, you should form the habit of posting tweets a couple of times daily. However, let this not be a leeway to tweeting non-stop. The latter could cause followers to quit following you; they'll either get bored of your presence of presume you to be a spammer.
Timely tweeting
Tweeting severally a day implies that you tweet at peak hours. This is the only way to be certain that you are not overdoing your tweeting. Sending tweets at the right time allows the maximum number of ideal users to view your posts. Note that, your preferred audience influences your perfect tweeting time. Fortunately, evident research shows that Sundays and Wednesdays are the most effective days for tweeting. Nonetheless if you are seeking for highest engagements, then you should prefer posting over the weekends. Whereas mornings-commuting hours are great for tweeting, evening hours (around 5:00 pm) form the idyllic re-tweeting time.
Self-promotion
It does no harm to publicize your presence on twitter if you are interested in more followers. You need to begin by developing your social media networks. While connecting with your associates on Facebook, make them aware of your existence on twitter. Alternatively, you can include your Twitter handle in your bio over all social media sites including LinkedIn and Google+. The same can be done to your blogging websites and email signatures. These strategies will attract your friends to follow you on Twitter.
Does your online business or blog need more visitors? Find out how to get free website visitors at 10KHits!
Filed under: Tips & Tricks
Tags: follow, followers, smm, social media, social media marketing, twitter, twitter marketing
---