Top Five Things You Should Know About Google Plus
Friday, October 7th, 2016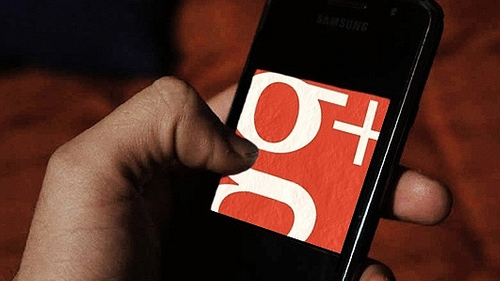 Google plus is a social media network powered by the internet giant; Google. You are right in imagining it is a great way to build networks and interact with people network. As I said, you are right. Google plus was introduced online back in 2011 as an invitation only platform but was soon made open to the public that very same year. With more than 300 million active users, it is difficult like to ignore the power Google Plus welds. However, to put everything into perspective, Here are five things you should know about Google plus.
Circles
Circles on Google Plus are a cool way of grouping contacts based on something they have in common. This way, you can post something that only members of a given circle can see. That is a good way of keeping your boss out of your weekend escapades. Most other platforms will not give you that. Facebook for instance allows everyone you are "friends" with to see everything you post. Circles are actually good for business since it can help you categorize your customers based on location, age, sex or even product preference.
Huddles
Huddles are a text chat tool that allows you to have group conversations via text messages. The beauty of Huddles is that you anyone can comment on what the other person are saying. To use Huddles, you need to have the Google Plus app on your smart device. It is a good way to team work or even get conversation going about products and services you offer your customers.
Hangouts
Bridging the communication gap is always good for any business. Google Plus helps you to bridge the gap between a business and its customers through hangouts. It is possible to have video conferences with up to 10 users. You can have question and answer sessions, product demos or other such conversation with your customers. Other than that, it is a great way to team work and tackle tasks together with other people in your business or company.
Instant upload
Social media is more effective and fun to use. Any platform that makes it easier to upload and share photos is definite worth using. Google plus sure has a plus on this one. With instant upload, videos and pictures from your phone are automatically uploaded to a private album. You then decide which ones to share. Since the task of uploading photos will be automatically taken care of, you need to ensure that you define setting as to which photos can be uploaded.
It is owned by Google.
As you know by now, Google owns Google plus. What does this mean? It means that all your posts get indexed promptly which increases the probability of better ranking. Google has limited access to Facebook and Twitter but it has all the access on Google Plus, which anything you post is visible to crawlers in a large proportion. Having Google Plus and the + 1 button will definitely be bringing more traffic to your site.
Google has sure walked the walk with Google Plus. There are solutions that they bring to social media networking that other platforms will take time to offer. Google Plus is necessary have for any business or professional out there.
Get free website traffic today with the leading traffic exchange at 10KHits!
Filed under: Tips & Tricks
Tags: google plus, marketing, online marketing, smm, social media, social media marketing
---