Top 7 SEO Trends To Watch Out for In 2019
Monday, February 4th, 2019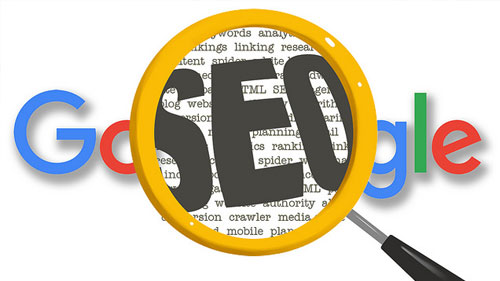 The landscape of SEO is extremely competitive and ever evolving. Search engines are constantly striving to better the user experience because of which some old things are on the way out and new ones are gaining traction. Keeping up with the happenings and trends in the SEO is a necessity if the business wants to be visible to its customers. To keep you on top of your game, here is the list of 7 most important trends to prepare your website for in 2019:
Mobile Indexing: With the rise of mobile phone use and with more than 60% searches coming from mobiles, businesses can no longer ignore it. In 2019 Google will most likely have a mobile-first index meaning that ranking of websites will be done on the mobile version of their content.
To keep up with this make sure:
Have a mobile optimized website
No pop ups or flash
Structured data
Linkless Backlinks: One of the ways that Google has started to gauge a websites credibility is by backlinks, mentioning of the website on other sites. It is key to remember that quality is better than quantity here and rather than building countless backlinks through unknown or shady websites, it is better to do it with one that is trusted. This trend is expected to stay big in this year as well.
Voice Search Optimization: More and more people are opting to speak into their mobile phones to search, rather than typing the question. With the sales of smart speakers on the rise, this trend is only going to stick around for much longer. This changes the way people are searching, allowing for new keywords to be incorporated in the content. Changes need to be made to content by placing more conversationalist phrases in order to remain visible in search.
Speed is the New King: Loading time is not only important in ranking but also critical because of its impact on user experience. Improving the user experience should be a top priority for your website.
Mobile users now have shorter attention spans and patience than even before and expect the page to be loaded within 3 seconds. Ensure that your website loads fast by taking a speed test (can be done through google) and then working on areas marked as problematic.
Guest Posts Are A thing of the Past: More and more websites were using articles in order to lure traffic to their website. However, last year Google warned that this is against guidelines and can be penalized. Unless the article actually help the user, there is no need for it.
Beyond Google: Even though Google remains the preferred search engine, people are using sites like Amazon, Yelp etc and businesses are now targeting them as well to stay on top of the ranking.
Customized Content: With more and more tools available to ascertain users likes, Google is making the search results more personalized. The results are no longer generic but depend on individuals' history, cookies, location etc.
If you need millions of visitors to your website, sign up to our traffic exchange today at https://www.10khits.com/signup.
Filed under: Tips & Tricks
Tags: seo trends, top seo trends, traffic exchange
---