These 5 Landing Pages Helped Me Double My Conversions
Monday, February 14th, 2022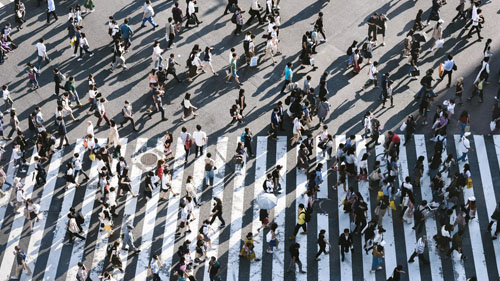 Landing pages are the best way to convert people who visit your website. Your landing page is a critical part of your marketing funnel. If it's not converting, you're losing potential customers and revenue from leads that could have been yours. I've used these 5 landing pages in my past campaigns, and they have helped me double my conversions.
1) A Landing Page with a Clear Call-to-Actions
2) A Landing Page that Tells People Why They Should Sign Up Now
3) A Landing Page that Shows Results of Other Customers
4) A Landing Page That Uses Social Proof (Testimonials from other customers on Facebook or Twitter)
5) A Landing Page With an Offer for Something Free
In this blog post, we'll go over how to improve the conversion rate of your landing pages for higher conversions!
One of the most common ways to grow your business is through advertising. Advertisements are placed on different sites around the internet that have a high amount of traffic, resulting in more people seeing them and being exposed to your brand or product.
When you're first starting out with paid advertisements, it can be hard knowing which ad networks to try, especially if you don't know much about how online ads work. One option for targeted audiences is Google Ads (previously known as Adwords). With Google Ads, advertisers bid against each other based on keywords related to their products or services; this means one company could select an ad campaign where they only pay when someone clicks on their advertisement because "yoga pants" was the keyword their competition bid on.
Keep your landing page's copy short and concise. There is no need for long paragraphs of text since the main goal of your visitors on these pages should be conversion, so try writing in lists instead of full sentences whenever possible. Also avoid using filler words like "um" or "like." The more you can cut down on unneeded language, the better! Another way to keep things short would be by answering only one question per paragraph (e.g., don't answer both 'What?' and 'How?' at once). This will help prevent information overload which could lead users away from converting into customers or subscribers because they feel too overwhelmed with information that doesn't apply directly to them.
Add a call to action. Every good landing page should include at least one call-to-action (CTA) button or link that encourages users to convert into customers, subscribers, etc. Be sure not to overwhelm your visitors with CTA buttons and make it obvious what they are supposed to do when they click on them by using descriptive text like "Subscribe" or "Start My Free Trial!" You can also use images of people pointing towards the expected conversion goal for emphasis and user clarity in case there is any doubt about their next step once they arrive on your landing pages. For example: "Yes! I want my free trial!" Other examples might be "Download Now" or even just a directing arrow.
If you need traffic to your landing pages, sign up to our traffic exchange today!
Filed under: Tips & Tricks

---