The Uniqueness of Responsive Design
Friday, October 14th, 2016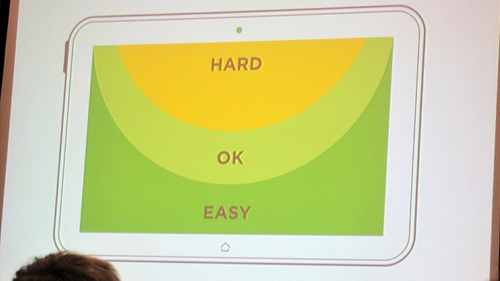 Responsive design is a method of web design and development aimed at providing a maximum viewing and user experience. Responsive Design is an approach that calls for the designers and developers to consider their users' behaviors and environment, based on features such as screen size, orientations, and platforms. When users switch from their laptops to their mobile phones, the websites in use should also change automatically and accommodate image size and scripting abilities. All websites should be able to respond to the users' preferences.  It avoids the need for different designs and development phases for every new gadget that gets in the market.
How Responsive Design Works
It provides easy to read navigation with little scrolling and resizing through a variety of computerized devices.  A website that has responsive design aligns itself to the environment using fluid, flexible images, and proportion based grids. The fluid grid method uses element sizing to units such as percentages instead of pixels or points. To prevent flexible images from displaying outside their element, developers must resize them in their relative units. A Media Query allows the page to use various CSS style based on the size of the screen of the current device.  The design has recently become common since the amount of mobile traffic is more than half of the total traffic on the internet. Google announced in April 2016 that it will be supporting and boost the ratings of websites that are mobile friendly. It might also be penalizing sites that are not mobile-friendly.
Important features of responsive design
Fluid Grid
Traditionally, web designs elements such as frames tables and images were given absolute values that were fixed in width and length when they were displayed on web pages. The mobile screen can only show less than a standard desktop. However, through fluid grid principle, width, length, and height are assigned based on a percentage; this has enabled the elements to fit different sizes of the screen without losing valuable information.
Mobile first
Some years ago, the mobile version of a website was created after a standard version had been created. The mobile versions were simpler and could only support very few options. Only the most essential functions of a website would be preserved. The reason was mobile devices did not support the same kind of programming that a standard computer could help. The idea brought a risk of valuable information being lost. Currently, a standard computer will also have a better experience since the current web browsers can support anything that the mobile browsers can support. It means nothing will be lost when mobile devices are considered first during web designing.
Progressive enhancement
There are features that are contained in programming languages such as CSS and HTML that do not show correctly on mobile devices. Web designers on the other end cannot anticipate the device that is being used to access the website. In that matter, they include progressive enhancement options that can detect the capability of a certain device. Progressive enhancement is a valuable tool that has come through the responsive web design.
Does your online business or blog need more visitors? Find out how to get free website visitors at 10KHits!
Filed under: Tips & Tricks
Tags: design, responsive, responsive design, web design, website design
---