The Importance of Link Building in Ecommerce Marketing Strategies
Thursday, August 11th, 2022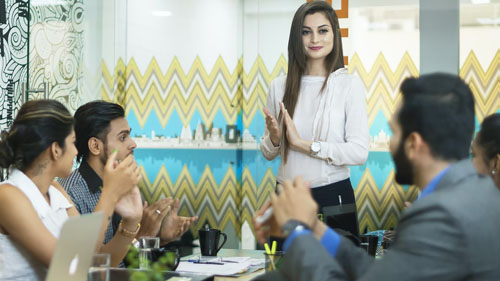 There are a number of different ways to increase your chances of success in the eCommerce world. One way is through quality link building campaigns. These can be done on social media sites such as Facebook and Twitter, blogs, or other websites that allow links with anchor text. By investing in these types of campaigns you'll have a better chance at increasing traffic to your site – which will lead to more sales!
What is Link Building
Why do you need it
How can you get it done
Tips for getting started on your own link building campaign
The Importance of Link Building in Ecommerce Marketing Strategies
What is Link Building
Link building is the process of acquiring links from external websites to your own. These links can be in the form of anchor text, which is the text you use to hyperlink to another page on the internet. Having a number of high-quality links pointing back to your website will help improve your SEO ranking, and will also help customers find your website more easily.
Why do you need it
You need link building because it helps increase traffic to your website. When customers see that your site has a number of links from other credible websites, they'll be more likely to trust you and purchase from you. Additionally, good SEO rankings are essential for any ecommerce business-link building can help improve these rankings and bring more potential customers to your website!
How can you get it done
There are a number of ways that you can build links for your website. A few examples include:
Blogger outreach – Find bloggers in your niche and ask them if they would like to link to one or two of your products on their site. This will help drive traffic to your site, and also help you build relationships with other bloggers.
Social Media Outreach – Use Twitter or Facebook to ask if anyone would be willing to share one of your products on their social media page. This type of link is called a "share", and will improve your SEO ranking as well as give you more traffic!
Submitting to directories – Find online business directories and submit your link to them. The more high-quality sites that list your site, the better!
Backlink campaigns – Hire someone to find high-quality web pages and ask if they would be willing to add a link back to your website on their site for a small price. This is the most effective link building campaign because it's targeted at quality sites that you know will help improve your SEO ranking.
Tips for getting started
No matter what type of link building campaign you decide to go with, there are a few tips that can come in handy when getting started:
Don't do anything that looks suspicious – If you post a link on your social media account and then delete it five minutes later, that will raise red flags. Don't slap links on your site and then remove them 5 seconds later either-that's just sketchy.
Make sure to do your research – Find sites that are related to the niche you're in or that are in the same business. You don't want to waste your time building links that nobody will click on.
Think outside the box – Link building is about more than just ask for help-there are plenty of other ways to get it done! Don't be afraid to try something new if you're not having any luck with your current link-building campaign.
The Importance of Link Building in Ecommerce Marketing Strategies
By investing in link-building campaigns you can increase your website traffic and therefore, increase your sales!
If you invest in good SEO rankings with link building, you'll likely see an improvement within a few months.
Having lots of high-quality links pointing back to your website will help customers find you more easily, which means more sales!
Now that you know the importance of link building, it's time to start your own campaign and get link building for your eCommerce website.
Conclusion
The link-building strategies you adopt for your eCommerce website can make or break the success of your business. It's important to understand that you can buy web traffic from a site with positive reviews and links on social media, blogs, and other places online to gain customers to your eCommerce store. In order to increase your chances of increasing traffic, you'll need to invest in quality backlink campaigns for your website. Link building is an essential part of any marketing strategy – find out how you can make it work for you!
Filed under: Tips & Tricks

---