The Importance of a Pillar Page for Your Website
Friday, April 8th, 2022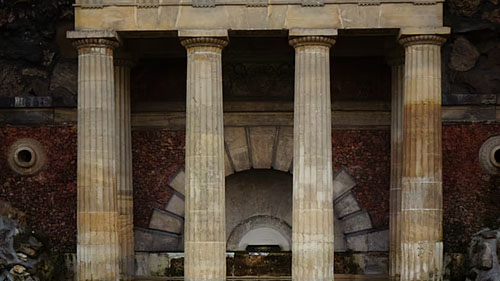 A pillar page is a type of content that can be used in your website to improve your site's optimization. The reasons why you might want to include them are because they're engaging, informative and provide information of what you're all about. Learn more about how to create them below!
What is a pillar page
Why Should You Focus on Pillar Pages?
Creating a Pillar Page
What is a Pillar Page?
A pillar page is an informational article that provides readers with important background knowledge on the topic at hand. This includes everything from explaining the company's history, giving context for current events, or highlighting milestones achieved by the business during its lifetime. Pillar pages serve as one-stop shops for anyone looking to learn more about your brand or organization. They also offer a unique opportunity for businesses to tell their story without a direct sales pitch.
Why Should You Focus on Pillar Pages?
Pillar pages are popular with both your audience and search engines because they offer valuable information to users while giving them a look at what you're all about. Businesses also benefit from these types of articles because they establish an organizational authority and give people a reason to trust your company. Businesses that have already supplemented their sites with pillar pages have seen significant increases in search rankings as well as improved conversion rates on their websites.
Creating a Pillar Page
In order for you to create a pillar page, keep the following steps in mind:
1) Choose Your Topic – Pillars are usually focused around your business's history, other employees involved with the company, or your products. For example, if you own a restaurant that specializes in Mediterranean cuisine, you might want to create pillar pages about the human resources staff employed by your establishment as well as the various dishes on your menu.
2) Create Your Outline – Once you've selected your topic, gather information on what articles should be included in the pillar page. Divide the page into sections and include a title for each one to create an outline for your content.
3) Collect Your Source Material – Next, collect images and videos that support your writing and provide visual aids for readers who aren't familiar with the topic at hand.
4) Write Your Pillar Page – When you're ready to begin composing your article, break it up into sections and write them in the same order as the outline that you created earlier. Make sure that you include images or videos before each section begins.
5) Promote Your Pillar Page – Finally, promote your newly-created pillar page. You can do this by adding it to your website's navigation bar as well as promoting it on both your social media channels and other websites that link back to you.
Conclusion
Pillar pages are an important type of content for your website. They allow you to tell the story of who you are and what is unique about your business with little or no direct sales pitch involved. And because they're engaging, informative and provide information on what you're all about, pillar articles should be a part of every business digital marketing plan from day one. If you need traffic to your pillar pages, consider buying web traffic from our traffic exchange today and enjoy thousands or millions of visits to your blog!
Filed under: Tips & Tricks

---