The Benefits of Unique Landing Pages for Your Website
Friday, November 4th, 2016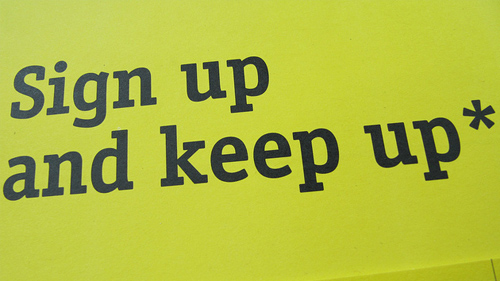 Landing pages are the only guaranteed means of generating leads. Most companies online send search traffic, social media and emails to their homepages. This is as good as disposing off their leads. Fortunately, to capture and utilize the leads, you simply need to send them to a landing page. In fact, landing pages collect leads at an extremely higher rate when weighed against the rate at which they are thrown. Your sales experts can then divide, nourish, and distribute them to the sales staff for profitable use. Following are the benefits of unique landing pages.
Fuels Other Marketing Channels
Landing pages propel alternative marketing channels. For inbound marketing strategies to be successful, you must have adequate content. Luckily, landing pages make it simple for your content to be spread in social media. For instance, your data that is mainly used as the focal point of lead nurturing campaigns and directive email sends can be linked to PPC adverts. In turn, they can be located in organic searches.
Effectiveness of marketing offers
What is more, these pages inform you on the efficiency of your marketplace offers. This is because they track and analyze metrics related to your marketing performance.  Hence, you can optimize your marketing techniques and in turn generate traffic.
Know about your prospects
Great landing pages make it possible to gather demographic data related to your prospective customers. Your sales and marketing personnel can without doubt collect significant information pertaining to your leads. This is upon completion of every lead conversion. They will rely on the data collected to determine the kinds of visitors who are being converted to clients. As a result, your sales team will be well equipped with information that is relevant in their promotion plans before they reach out to potential clients.
Room for your Marketing Offers
Ideal landing pages also provide room for your offers to live. Landing pages directly relate with marketing offers. Without a landing page, it is impossible for your offers to support your organization's efforts to generate leads. As a business person, you must earn a reward from the offers that you supply to your visitors.  This is in terms of their contact information that is gathered at the landing page.
Understand your actual prospects
Additionally, landing pages enable you to understand the prospects that are highly linked to your business. Not all visitors will revisit your site. However, the more engaged prospective clients will return and they will most likely take time to converse with you. Your landing page then comes in handy by keeping a track of their reconversions. Consequently, this should make it possible for you to collect better brainpower on the behaviors and activities of your leads on the website.  In return, your sales team will rely on this data in their sales processes.
Better sales
An outstanding landing page directly impacts your sales. This is because such landing pages must have capitalized on captivating colors. The psychology behind colors is not well known. However, colors tend to establish an impulse purchase or create a feeling of security among clients. Luckily, you can rely on A/B testing to find out the colors that most of your visitors prefer. As a result, you will accelerate your sales.
Get free website traffic today with the leading traffic exchange at 10KHits!
Filed under: Tips & Tricks
Tags: benefits, cpa, landing pages, marketing, marketing offers, unique landing pages
---