Some Benefits of Business Blogging
Monday, June 22nd, 2015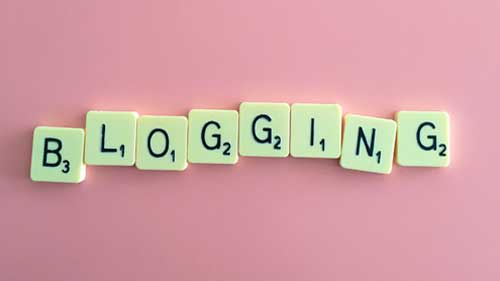 Here are a few reasons why you should use blogs as a part of your marketing mix.
1) It helps in driving traffic to your website
Your blog will work in tandem with your social media sites as well as the local search engines in order to drive more traffic to your website. If you look at your website, there may be a lot of pages and you may not have the time to update each and every page regularly. A blog post acts as an indexed page on your website. It sends across a signal to Google as well as other search portals that your website is live and active. This means more chances of showing up in search results and more chances of traffic getting redirected to the website. Active blogging can also help by getting shared on social media. If the content you write on your blog gets shared across social networks, it will help to expose your content to a newer audience.This can also help to strengthen your social reach.
2) Blogging can help to convert the traffic to your website into leads.
You could give a free offer and get the details of the user in exchange for the offer. The offer could be anything like a free e-book, whitepaper, coupons etc. This is the exact reason that every blog should have a call to action button. It will help to track how many people are genuinely interested in your products.
3) It helps to establish the authoritative stand of the brand.
The best of blogs by companies/products/businesses are such that they tend to answer the common questions that are asked by their existing customers as well as leads. You should ensure that you continuously create top quality content that helps your target customers, answers their queries, helps them learn etc. This will definitely make them look upto you as an authority in the respective category.
There are multiple other reasons why blogging can be very useful to your business. Being one of the very few platforms that offer long form of content, there is no character limit and you can detail out your blogs as much as you want to. The more helpful they are, the more the customers will like them. Blogging can act as a cheap platform for you to test out the big campaign before you actually blow up big monies on them by taking them all out. Blogs can help you to explain the brand's persona and benefits way better than any other platform can. Blog helps you to combine text/pictures/videos/gifs and create an interesting mix of content – something that can appeal to your audience as well as suit your brand. While these benefits may not be too big, they definitely add on to the reasons why blogs must be considered a part of marketing mix for your business.
All businesses should try and take the plunge into blogs. It initially comes free and if it really works, it is well worth investing money in.
Need a traffic boost for your website or blog? Get free website visitors to your site today at 10KHits!
Filed under: Tips & Tricks
Tags: 10khits, blog, blog benefits, blog marketing, blog readers, blog traffic, blog visitors, blogging
---