Social Media Tools to Help Improve Your Company's Social Presence
Sunday, May 15th, 2022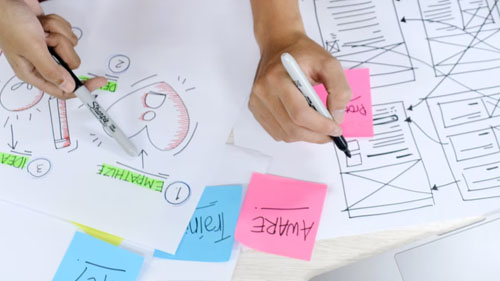 Are you looking for cheap web traffic? If so, then you should be using social media tools to help improve your company's social presence.  This post will provide you with a list of the best free and cheap tools that can be used to generate more followers on Twitter, likes on Facebook, and shares on LinkedIn.  There is no reason not to try out these great tools today!
When it comes to social media, you want results. You want to see an increase in your company's presence and a wider reach of potential customers interested in what you have to offer. Social media tools can help boost these factors by making things easier for both employees and business owners alike. It can drive social media traffic to your website or business that can potentially increase your sales, brand awareness and future prospects. While there are many different types of applications available world-wide, we're going to take a look at some specifically designed for companies who use Facebook – including pages as well as profiles, since the distinctions between them aren't always clear cut.
Twitter: Twitter is quickly becoming one of the most popular social platforms on which businesses post links about new products or special promotions. Companies also use their feeds as another way to update followers on ongoing news or events. While there is no easy way for companies to schedule tweets in advance, the company's marketing team or social media manager can quickly post a tweet when they have new information to share via Buffer.
Instagram: If your business has an Instagram account, you want it to be active and engaging with followers. There are many great tools available that allow businesses of all sizes to enhance their posts using images from multiple accounts – including Pinterest! This makes it possible for brands on both platforms to interact seamlessly with each other through one feed instead of having separate ones for different locations. Hootsuite allows users not only post images directly from various sources but also schedule them ahead of time if needed so important events get lost in the shuffle at the last minute.
Facebook: Facebook has changed its algorithm recently to favor updates from friends and family over business pages, which can make it harder for brands to reach their targeted audience on the platform. Luckily there are many different tools available that help businesses boost their posts' visibility with paid ads but also enhance them with graphics or video in order to get more "likes" and comments – both of which indicate stronger engagement between your brand and followers. Many third-party applications have been developed especially for this purpose including Boost Post, Likester, Jumper Media, Likeable Hub's LingoJam Toolkit as well as Sprout Social's Photo Magic add-on that automatically enhances all pictures within a post using relevant filters to match each photo's original style.
In conclusion, social media tools can help improve your company's presence on various platforms by enhancing existing features or providing new ones to make the process easier. While many of these applications require a monthly fee for their use, it is easily worth it if they increase customer engagement and drive more traffic back to websites. Make sure you do your research before choosing however as some third-party apps are not reliable enough when compared side by side with similar services offered directly from major networks including Facebook itself which offers ads that cost money but also provides high quality analytics about each post in order to determine what content performs best with followers so brands know when updates should be scheduled ahead of time depending on how active users are online at certain times throughout the day – thus saving time and resources.
Filed under: Tips & Tricks

---