Social Media Marketing Tips
Friday, June 3rd, 2016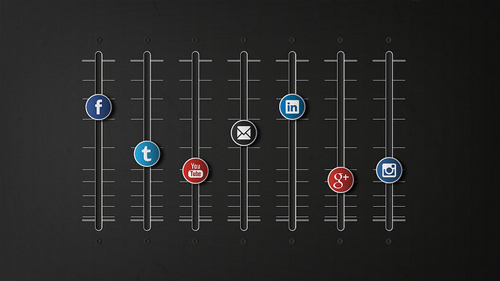 The online world is full of circulating information. As a result, users are no longer the searching audience; they instead have a lot to deal with, and if there is anything they do, it is picking and separating chaff from the useful grains. Understanding this fact is important when searching for good social media marketing tips.
You have to take information to the audience. Even if you build something good, you will not achieve much by waiting for potential onlookers to peek in "naturally". Here are tips to get you started with your social media strategy:
Use many social media platforms
While this seems obvious, it is still important to emphasize that you have to declare presence in as many platforms as possible if you want to raise chances of making it in the online marketing campaign.
It is however important to understand that different sites have their own traditions, and this is why you will find that some users are very active in one site yet so quiet on another.
Facebook and Twitter are good examples of two sites with completely different norms; because of this, rarely will an active Facebook user express the same enthusiasm on twitter, and vice versa.
The first step is therefore to identify the trendy habits in each environment and take advantage of this knowledge to expand your brand name.
Adopt a variety of content
Your posts should not only be in words. At times, include pictures and videos that will add taste to your interactions. When it comes to videos, create your own unique shots occasionally. Otherwise, there many free video clips on YouTube and other sites that you can modify to fit your marketing strategy.
Use hash tags
When they strike the right cords, hash tags can send people streaming into your profile. Using online tools for hash tag analysis, you can easily identify the right keywords to use in your tags.
While popularity of a hash tag is key, the important thing here is to avoid applying overused hash tags because you might disappear in the clutter of names that are also applying them.
At the same time, learn about the appropriate hash tag density for different social media platforms. For instance, popular studies shows that Instagram posts do well when accompanied by 11 hash tags or more. On the other hand, Posts that contain more than three hash tags on Twitter and Facebook tend to perform poorly.
Competitions and prizes
Competitions are a good way to attract audiences on these platforms. The social media provides you with a suitable environment to launch various kinds of promotions.
One of these is giving free vouchers to your audience. Using referral links, likes, or number of comments as bases for awards, you can tell your followers to invite as many people as possible and then give vouchers to those who reach a set threshold.
It is important to note that the other forms of competition include quizzes, first-to-comment awards, imaginative writing, and content sharing among others.
Does your online business or blog need more visitors? Find out how to get free website visitors at 10KHits!
Filed under: Tips & Tricks
Tags: marketing tips, sms, social media, social media marketing, social media tips
---