Six Ways to Drive Traffic to Your Website
Friday, June 17th, 2016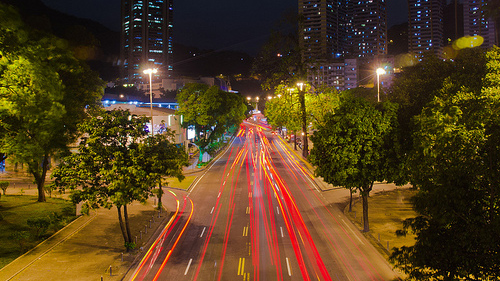 Unless you are drowning into the poor strategies of early dot-com startups- which only focused on entertaining guests rather than converting them to buyers- the number of people that visit your website is directly proportional to the amount of sales you make. Here are the 6 ways to drive traffic to your website:
Announce your presence
The era of building something good and waiting for people to come to it naturally is gone. There probably thousands of websites selling the same product as you are. If you want to succeed the internet era, you have to grab the attention of the people.
Pay per click
This is one of the most useful strategies. There are bigger sites with wide variety of audiences, some of whom may be actually looking for you. Using the right lines, you can draw all of these to you.
Other channels for advertisement include social media, geo-targeting, and paid search. In addition, do not forget the more traditional approaches like leaflet distribution, broadcast media, and even posters.
Blogging
Frequent blogging has a way of keeping your website always in the mind of your audience. While longer articles are more inviting, smaller two or three-paragraph pieces can do when there is nothing much to talk about.
Moreover, today there are writing companies that can churn out steady and quality content for your site; use their ideas and assistance to expand your blog.
Guest blogging
This is also a useful means of attracting traffic. Popular bloggers have their loyal followers; when they write for you, they bring their audience with them, and if these readers find your site amazing, they might just turn it into another home.
Participate in social media
Whether yours is a B2B or B2C business, the social media is the right place for you to be. Popular sites like twitter, Facebook, Instagram, and Google+ among others have a big crowd for you. You will first have to learn about the behavior of each community in order to strike the right cord.
Understanding a particular social media community is important, as acting haphazardly might actually work against you. For instance, while hash tags are a popular tool, there are unspoken rules on how much of them one should use and where.
Recent studies show that using more than one hash tag on a Facebook post destroys the desirability of the content. On the other hand, Instagram posts are more likely to do well when accompanied by ten or eleven hash tags.
Optimization
Without search engines, it might take forever to acquire a meaningful audience. Search engine optimization is not only about articles and keywords; there are many other things to do, starting with improving the loading speed of your site. Also, use leading urls and titles in your videos and pictures.
In the list of 6 ways to drive traffic to your website, add email marketing. In addition, try to participate in discussion sections of other websites, and post links to relevant content from your website.
Are you in need of website traffic to your website or business? Receive free website hits to your site today by signing up to 10KHits!
Filed under: Tips & Tricks
Tags: 6 ways, drive traffic, get visitors, increase visitors, website traffic, website visitors
---