Perfect Website Builders: Things That Matter
Tuesday, March 1st, 2022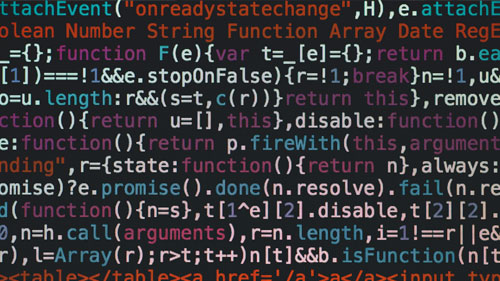 These are wonderful times to be alive. We have an answer for everything, making life's previous biggest challenges into a piece of cake. In the dark ages (not really but it feels that way), building a website used to be a task reserved for the best technological minds and even maintaining it used to be time consuming.
However, this is the time of web builders and not just a few, there are plenty out there enabling you to have a website like a pro without writing a line of code. These drag and drop web builders are economical and they take care of all the technical aspects of website where you only have to choose a design template and make it your own.
How To Choose: When there are so many fishes in the sea, it becomes difficult to see which one is the best and best suited. Like everything else, you have to first know what your needs are. Think about:
Who will be making the website?
What are your budget constraints?
What will be the purpose of the website?
Do you have a design template in mind of how your site will look like?
Once these questions are dealt with, you move on to selecting one web builder. To help you make the right informed choice, we are here to guide you on what matters the most:
User Friendliness: The reason most of the people go for web builders are because they are clueless about making a website and are looking for ease of use. The process should be simple and not involve a long learning curve. Opting for web builders with drag and drop options and easier interface is better.
Reputation: You should check how long the company has been established and how many people are using it. Look for growth in numbers of users because high popularity means that they must be doing something right to have the trust of so many. Check testimonials/customer reviews.
Quality of Templates: Almost all the web builders offer hundreds of design templates but the quality of them matters. People want modern looking, clean and mobile friendly websites.
Customization Flexibility: Not every color theme or font looks good for all types of websites. Check what sort of customization can you do in the template. Most of the web builders do not allow changes in codes, but you should be able to change colors, fonts, background and layout.
Customer Support: Support can be a make or break for all service providers and web builders are not any different. People usually tend to overlook this when making a decision but it is extremely important. This is where customer reviews work the best because no one will ever admit to lousy service themselves.
Price: Maybe this point should be a bit higher in the list. There is no point in looking for options that are way above your budget even if they offer everything. Read between the lines to understand all the cost involved.
If you need free website traffic, sign up to 10KHits today and get 100 traffic points free at https://www.10khits.com/signup!
Filed under: Tips & Tricks
Tags: free website traffic, website builder
---