Link building in SEO: the white hat way
Friday, October 6th, 2017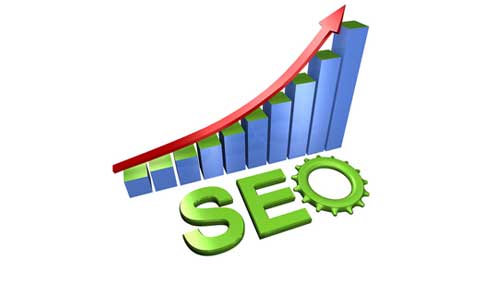 You need to know SEO if you have a website. It is basically the technique to be searchable and visible within the first few ranks of a relevant search. It is very important to be 'searchable' because there is tough competition in the free limitless world of web. Just writing good quality content may not help you to be present in the higher ranks of a search query. You need to know how the search engine searches contents and follow the footsteps. Of course, you should do these in an honest way. Deceptions in this case are very tempting with so many companies on the internet trying to help you. But it is better not to follow those unwise methods. They are risky because they carry chances for your website to be penalized and completely barred from the search engine database. Honest methods approved by the search engines are called White Hat SEO.
Link building is a very common and popular method of SEO. A search engine regards links to a website present on another external website to be a parameter for good internet content. Links given a third party is like a reference. He must have read the content and is placing his recommendation as website link in his content. Following are some tips that can help to make link building a success in a White Hat way:
Who is placing the link? This means that if the search engine finds a link to your website in a questionable or a newly uploaded page or a page which does not have authentic content, then that link will be less preferred as compared to that link which it has found in the page of trusted, authentic, reputed, old but active website. Thus who is recommending you matters.
What is in the link? The words used in the link matters. Simply putting the website URL as a link will not gain you that higher order ranks. The link should contain keyword phrases that describes or is highly relevant to your website. For example, if you sell sports shoes, then the link the external page uses should be: trendy sports shoes or something more relevant and exact. Google will reward this type of keywords better. These keywords are called anchor text.
Which page to link at? The external website should link to the exact page in your site. The usual custom is to create a link to the home page. The home page seldom contains the main useful content. In case you are selling sports shoes, it should be directly linked to the relevant page where there is a display of various kinds of fashionable sports shoes.
It is to be noted that building external links is important by making good quality text, asking friends to put up links for you in their website if relevant and other techniques. But building internal links is easier and a method you can control by using relevant keywords in the anchor text, linking to the exact page and of course creating a web page with enriched in contents and keywords.
Get free website traffic today with the leading traffic exchange at 10KHits!
Filed under: Tips & Tricks
Tags: search engine, search engine optimization, seo, white hat, white hat seo
---